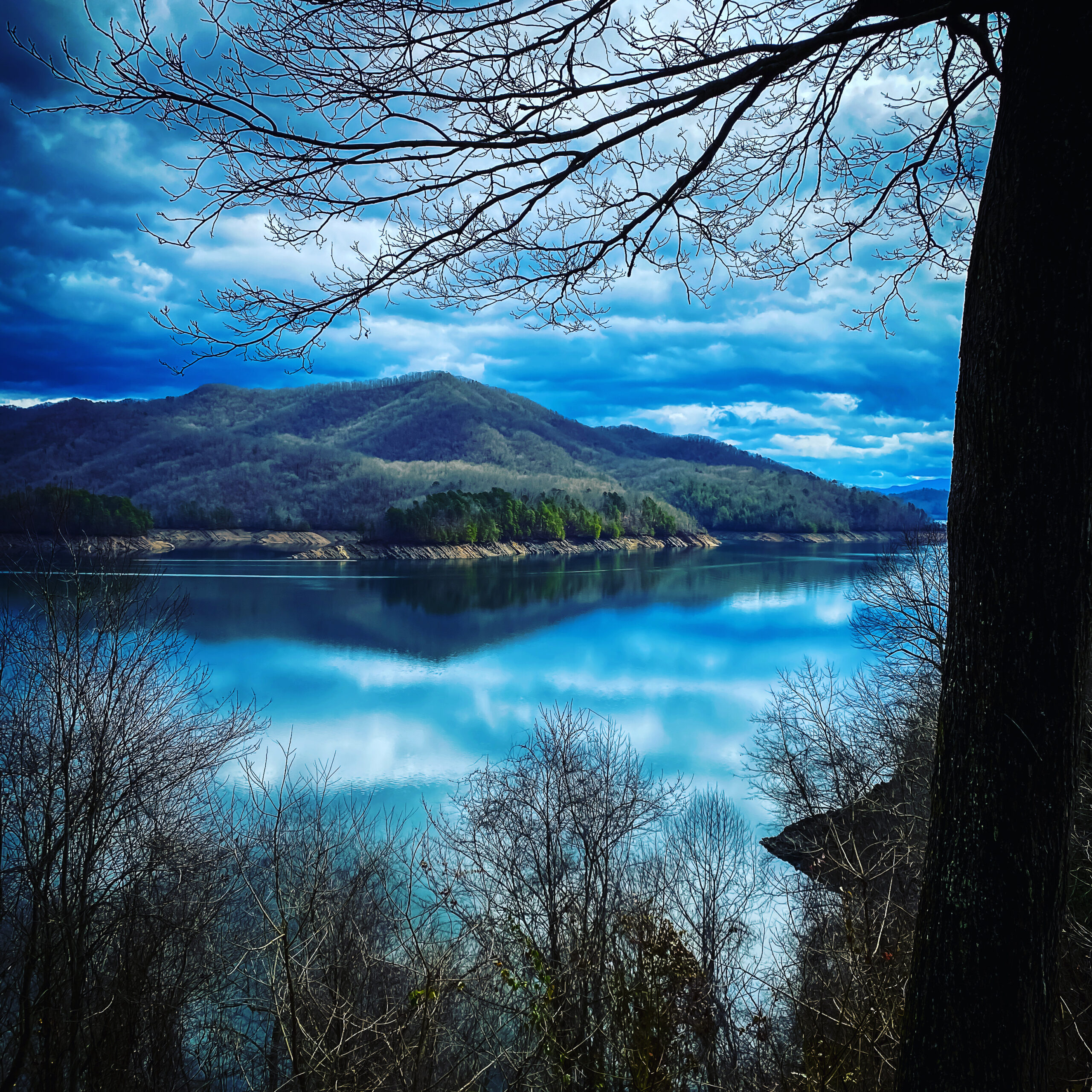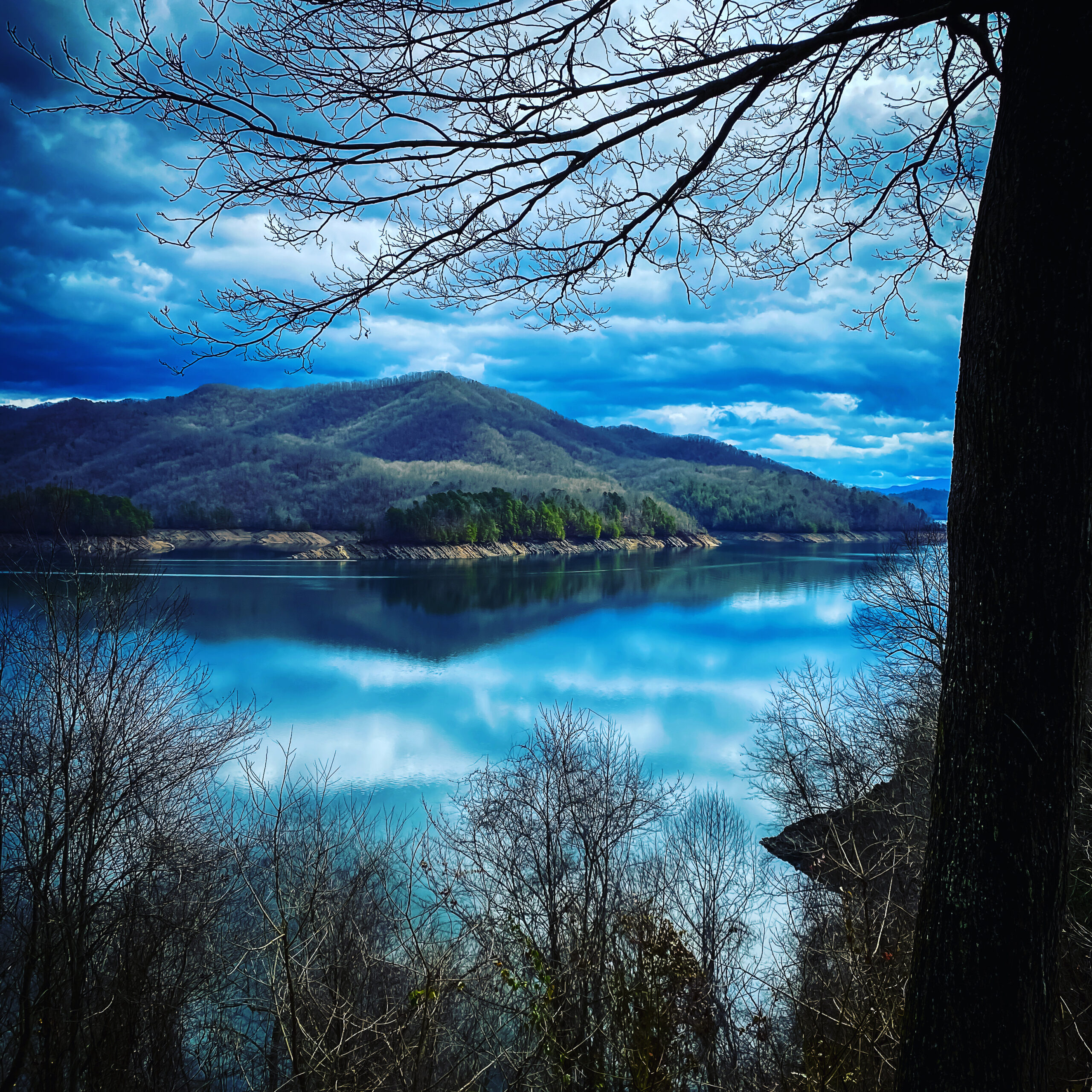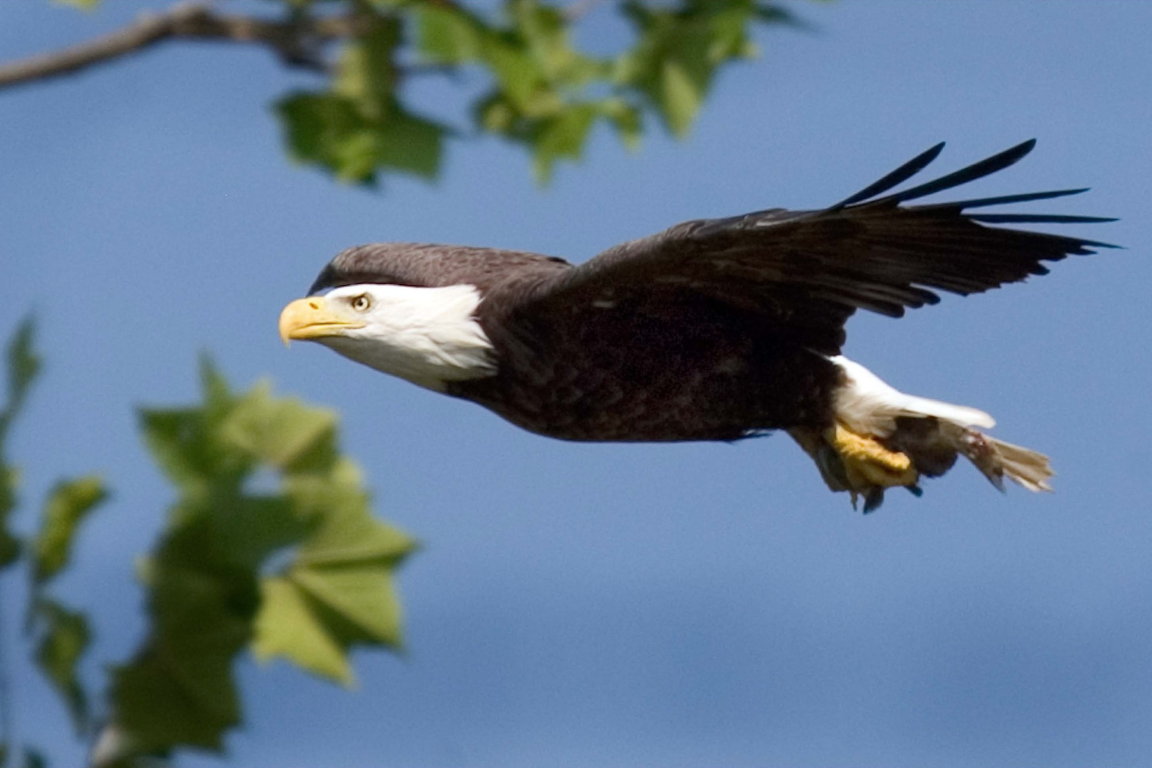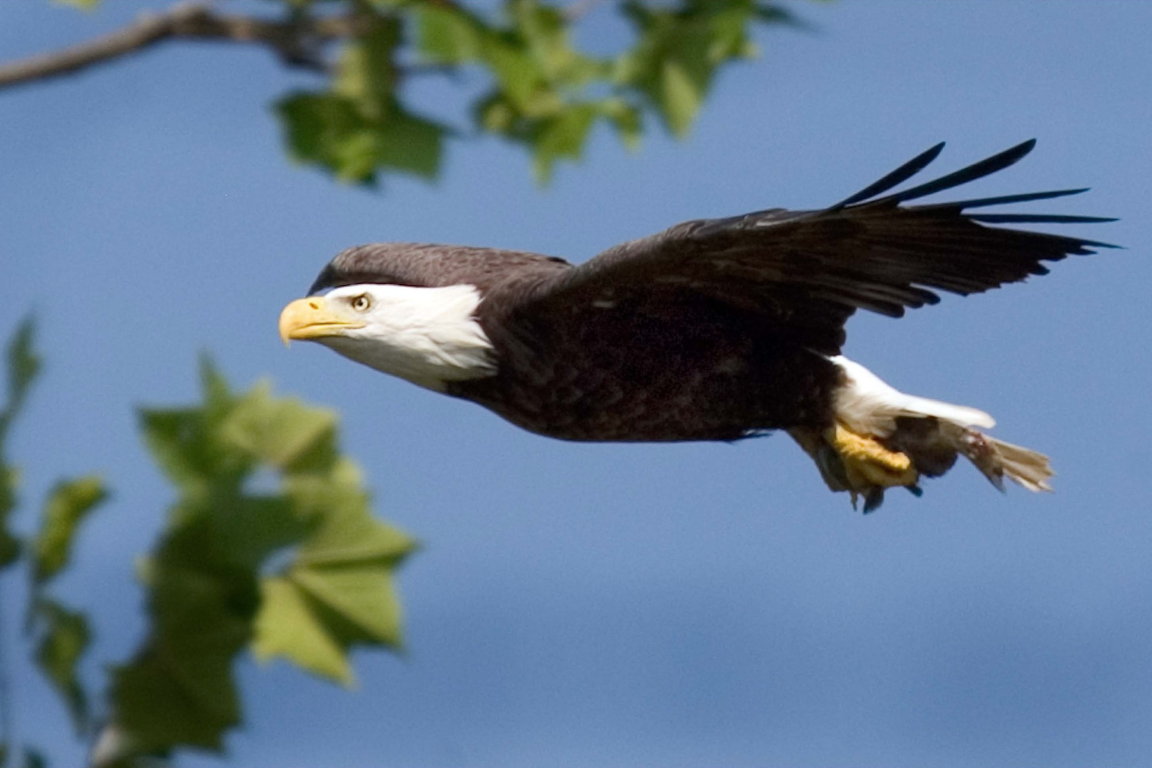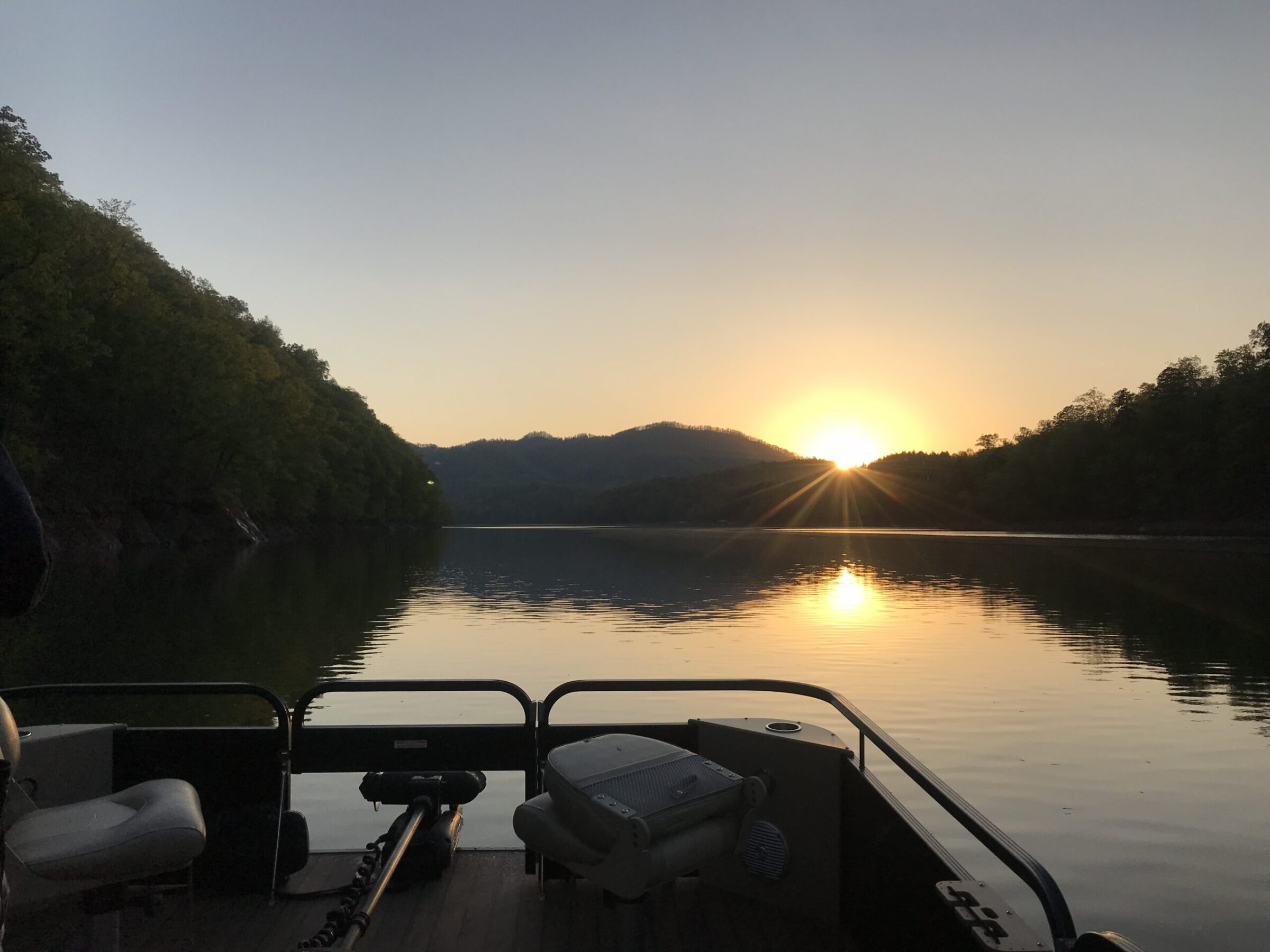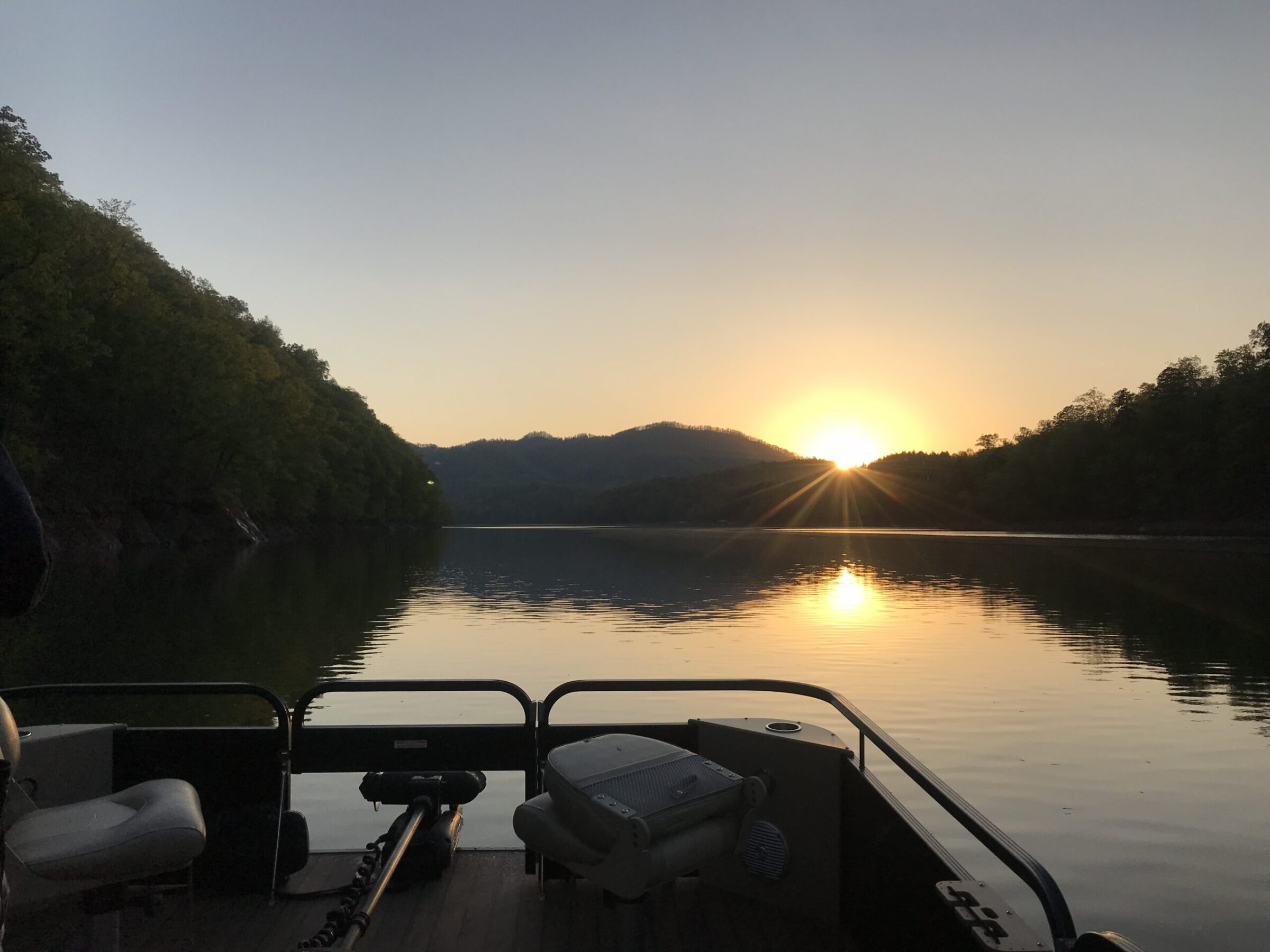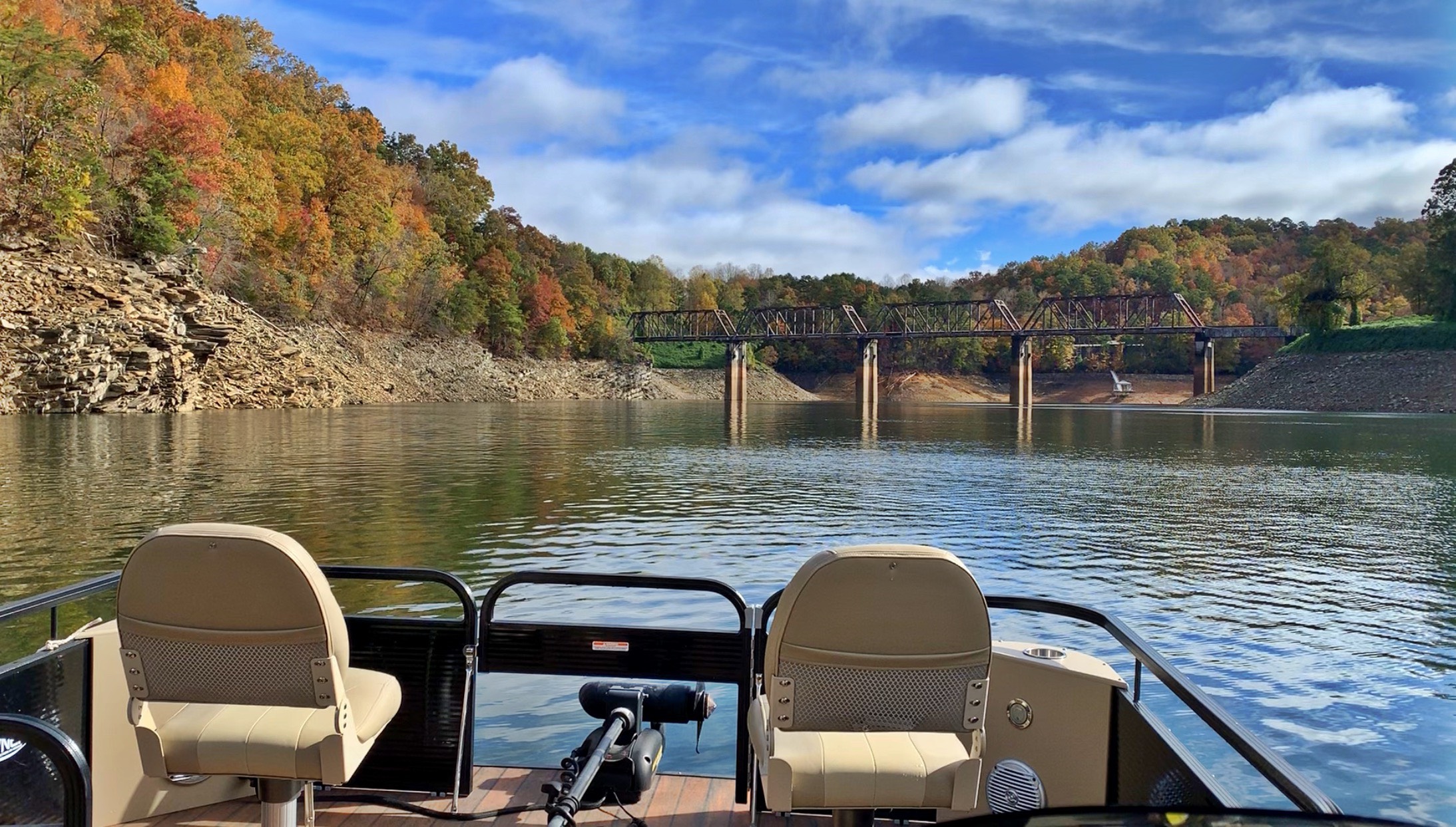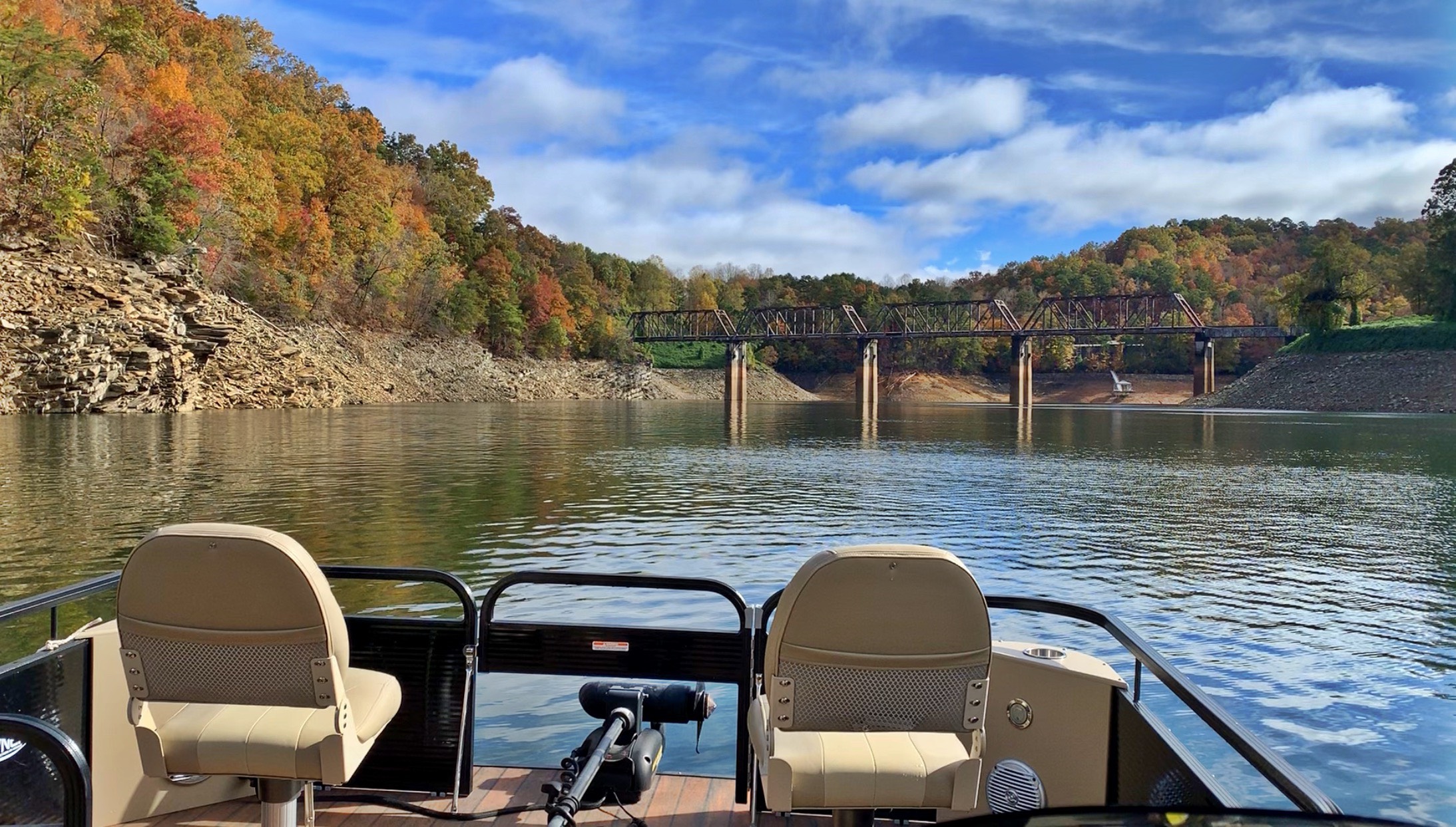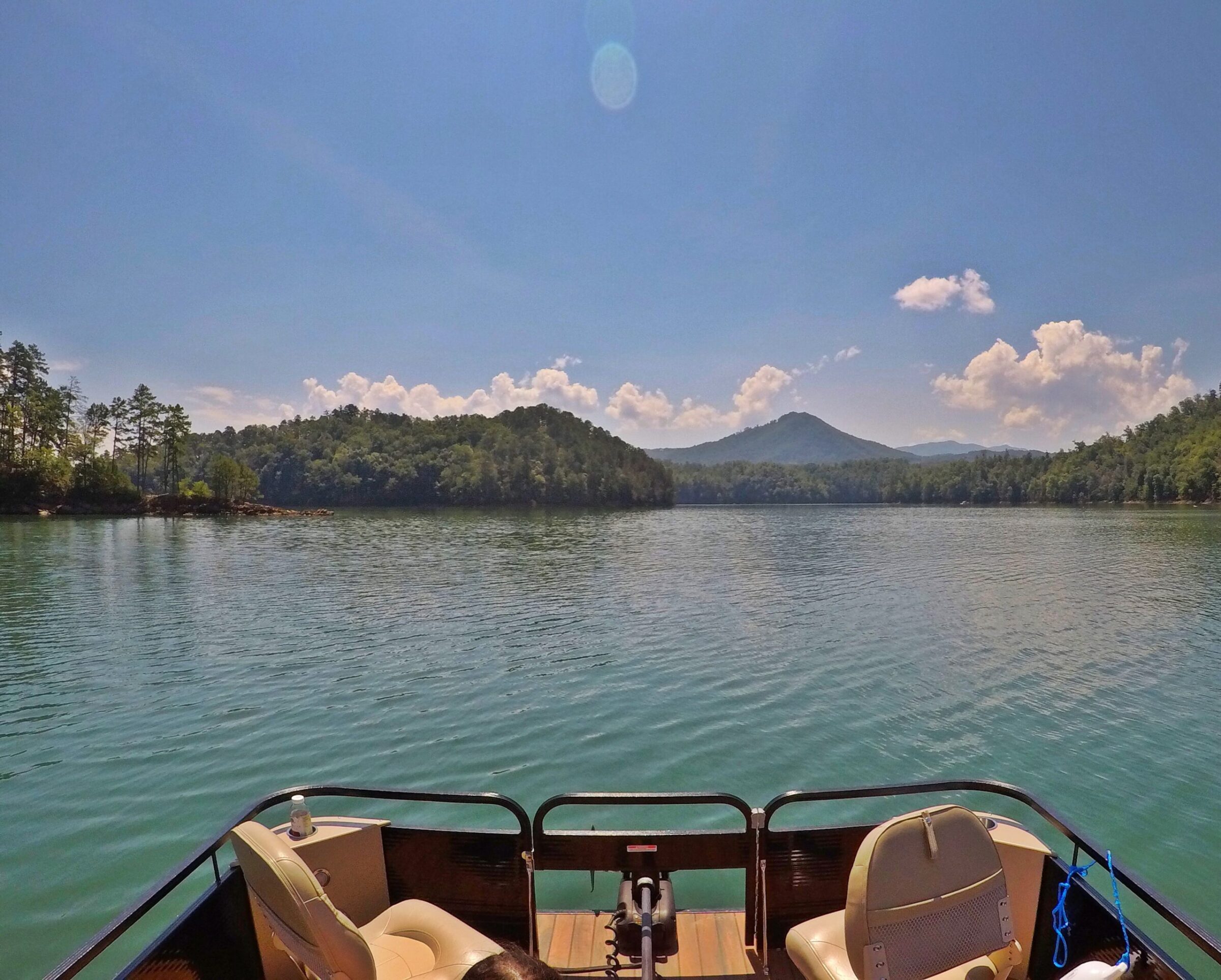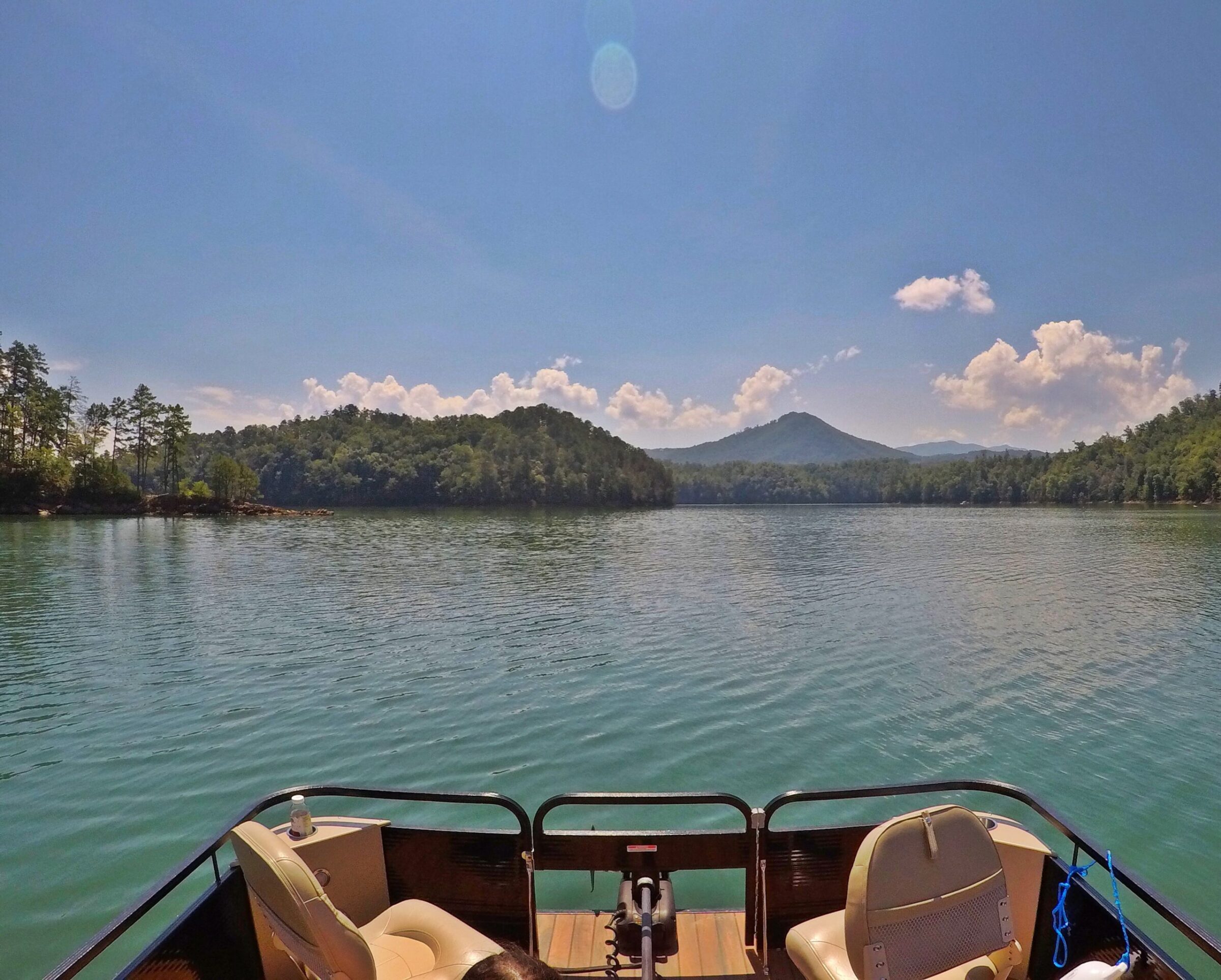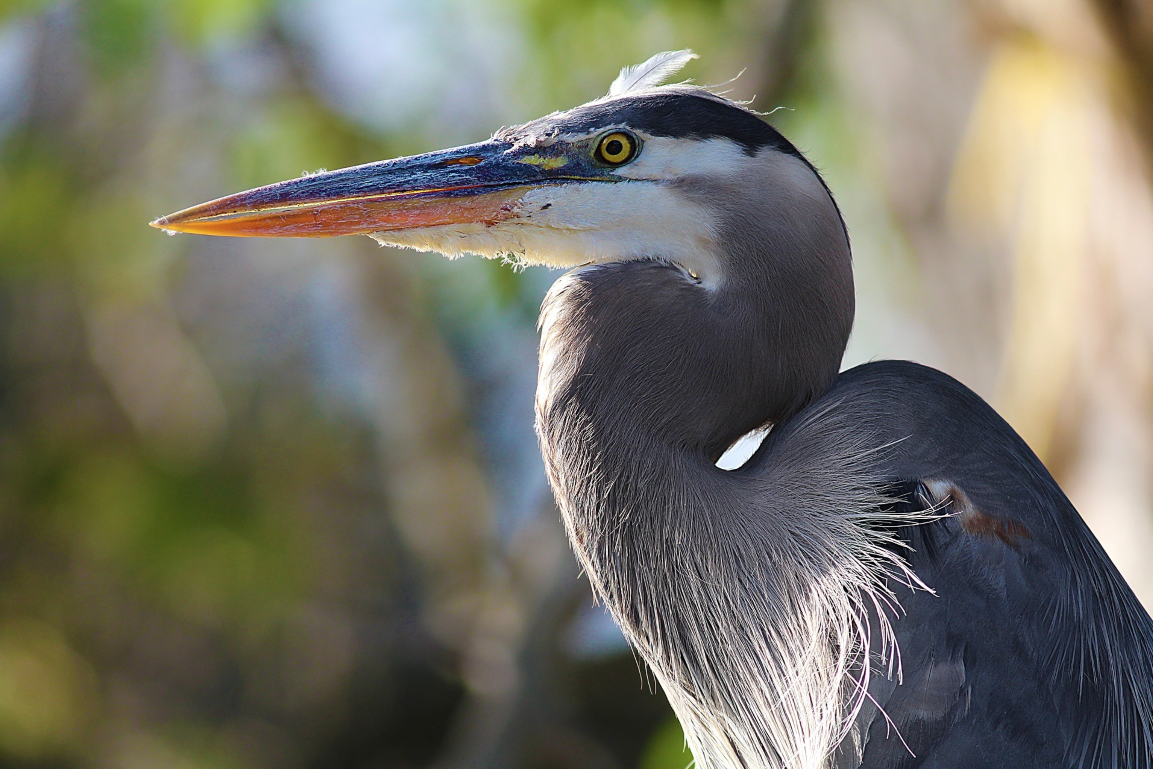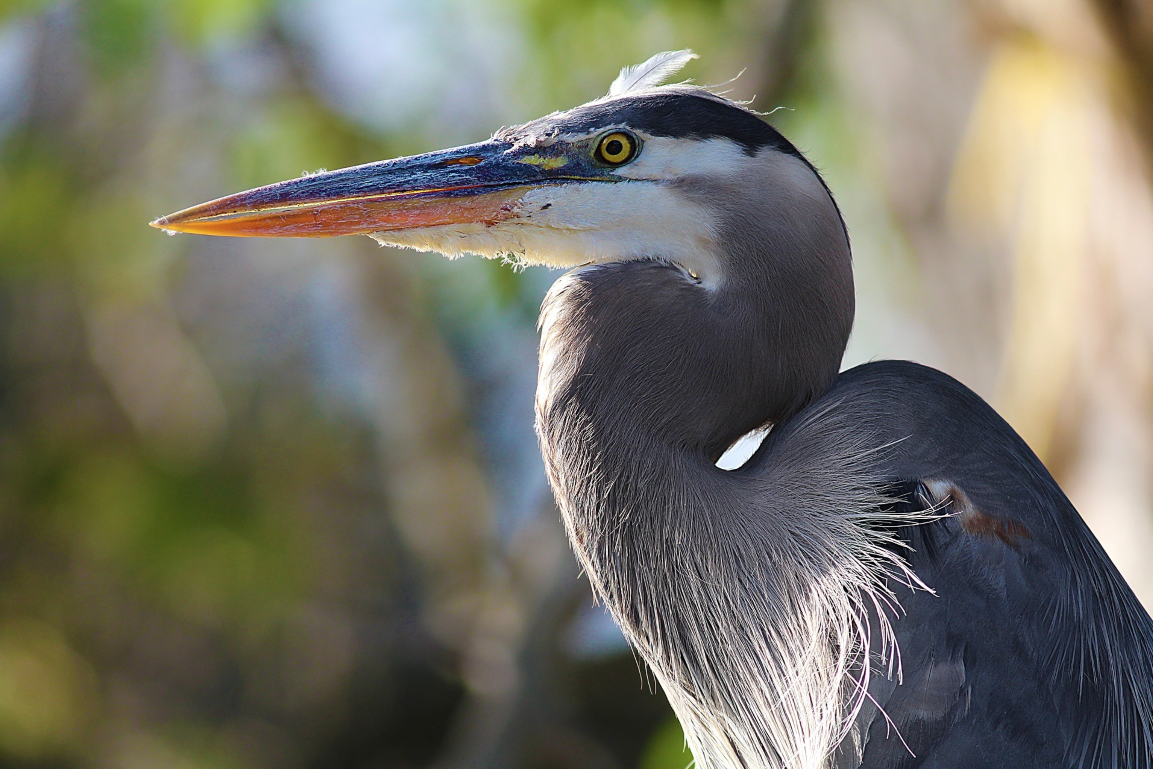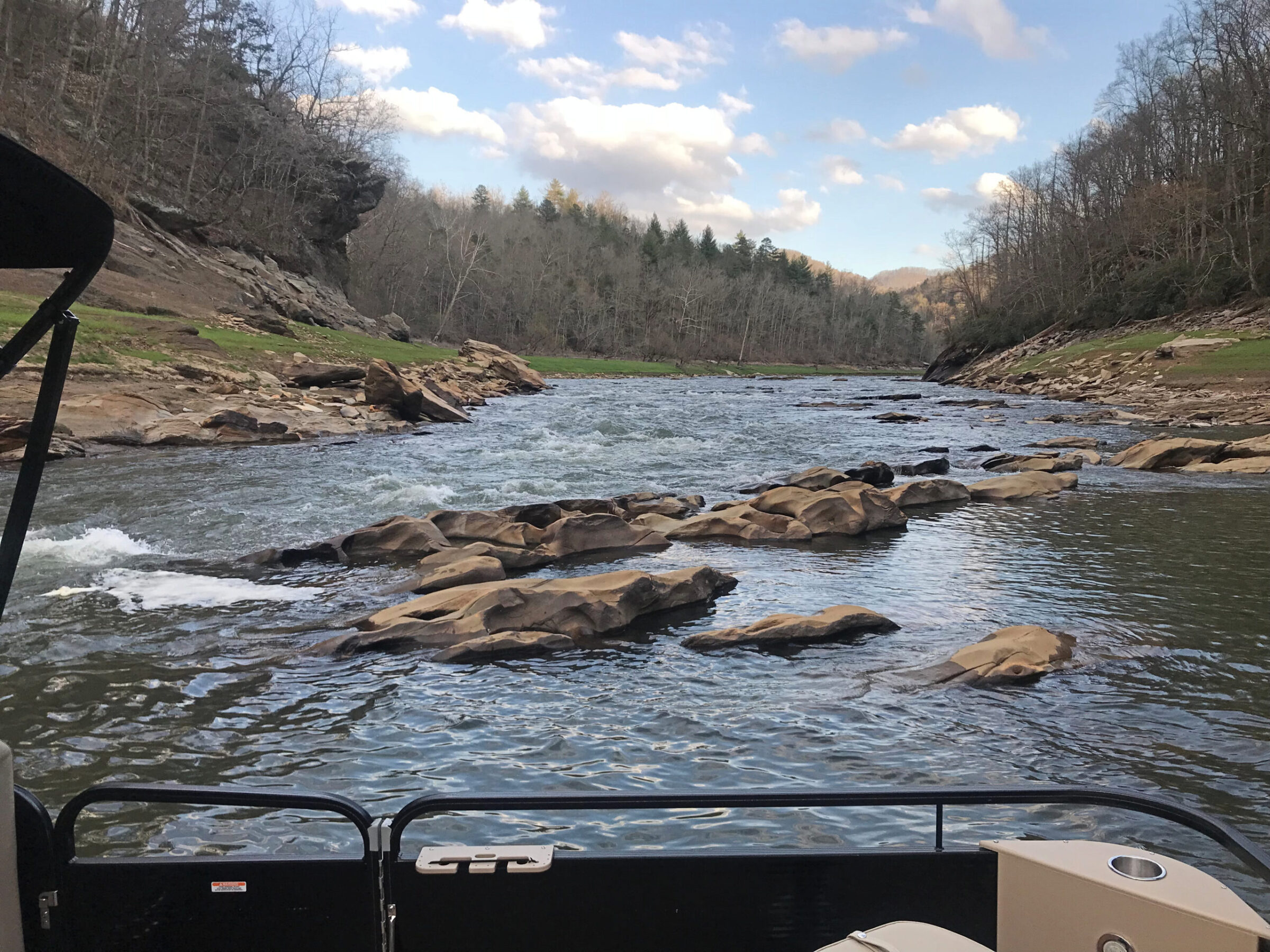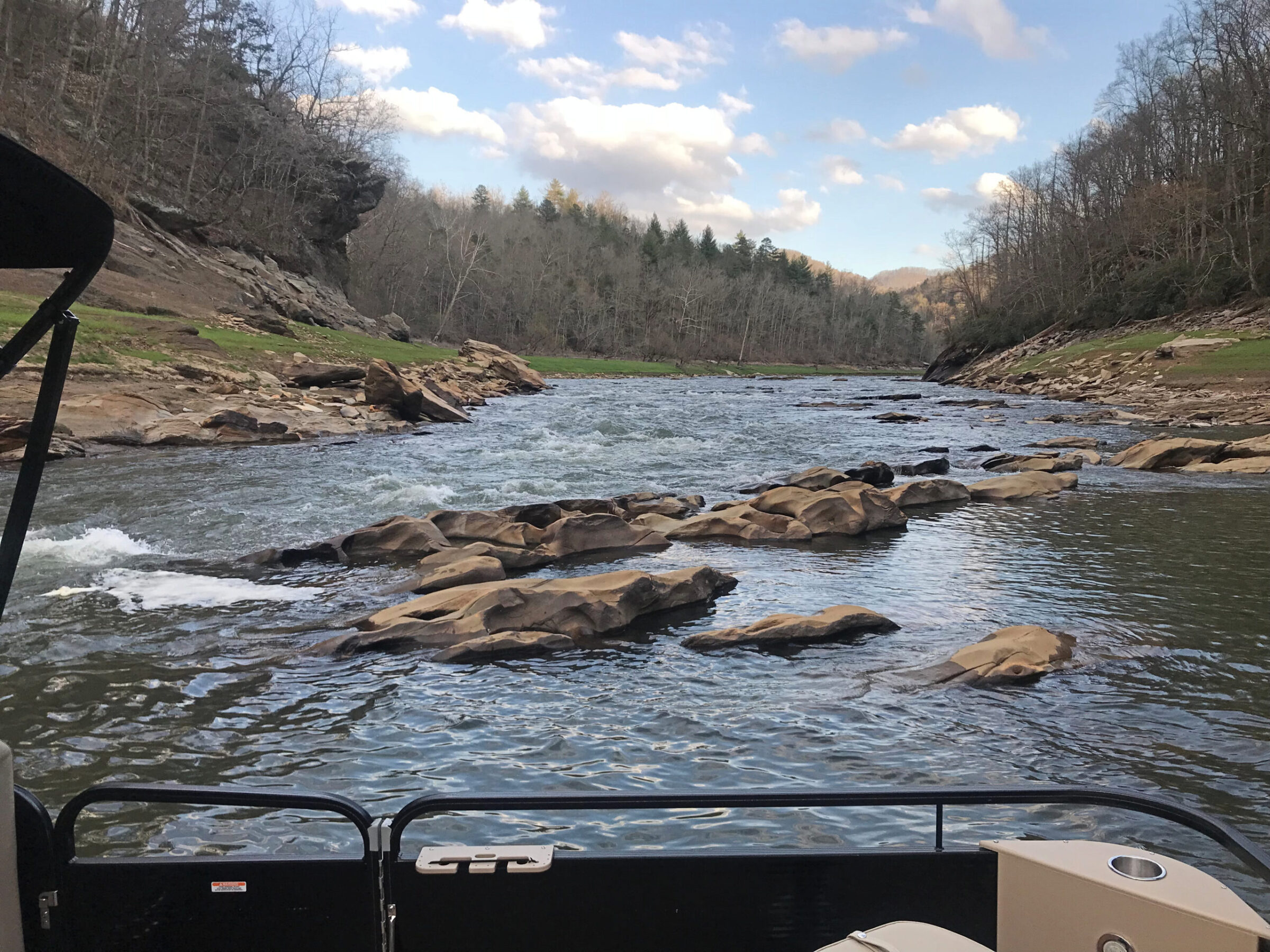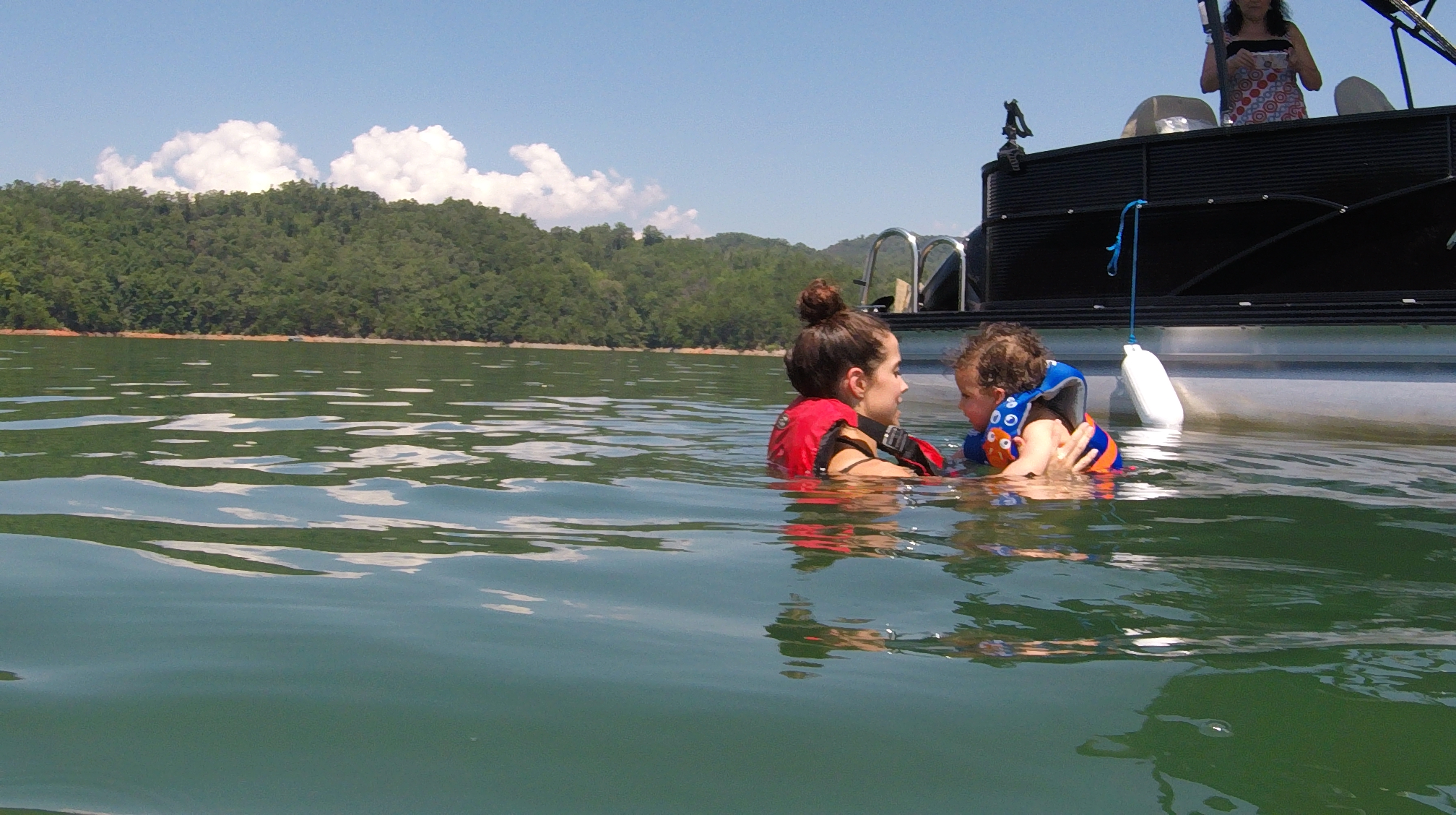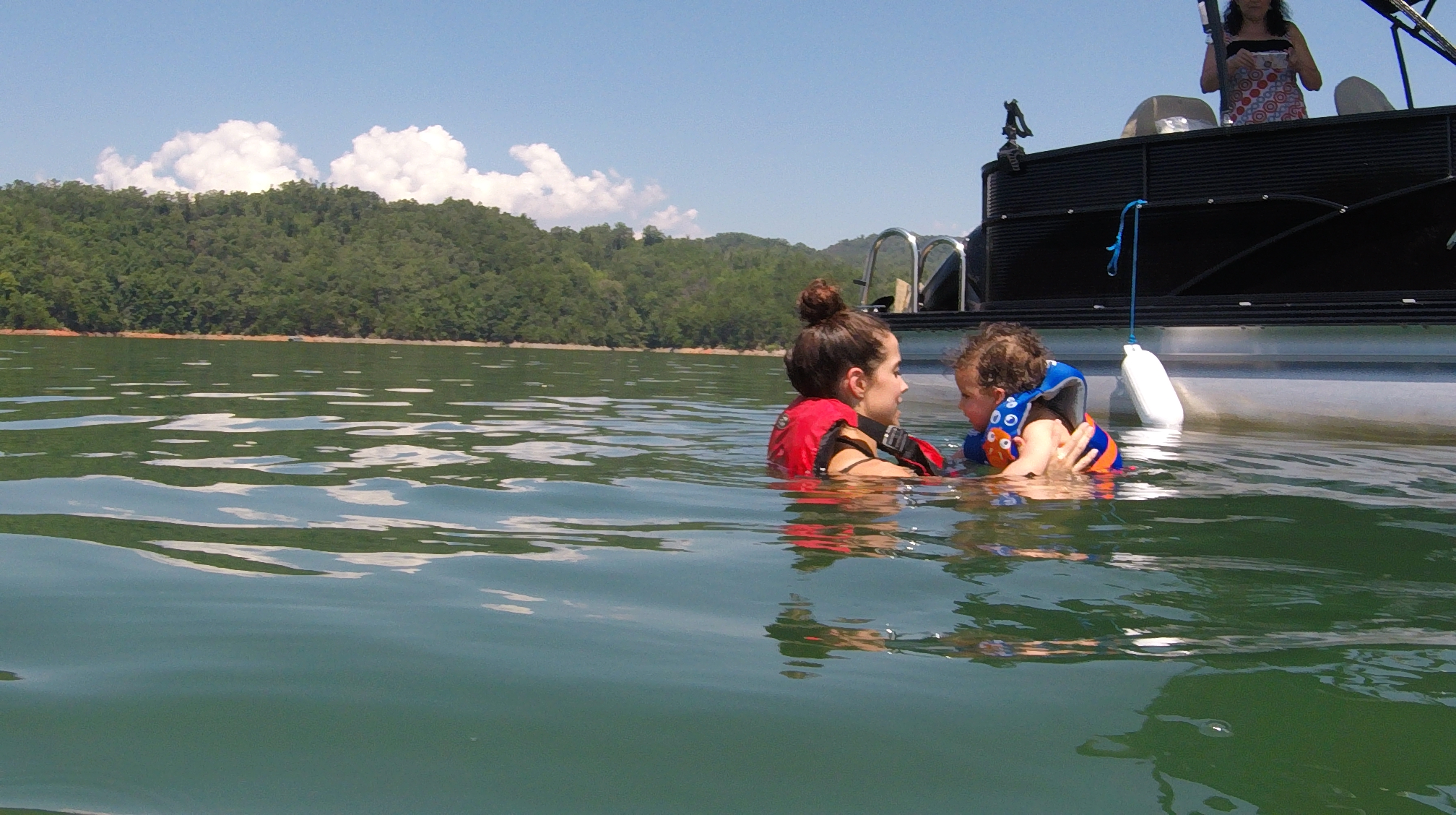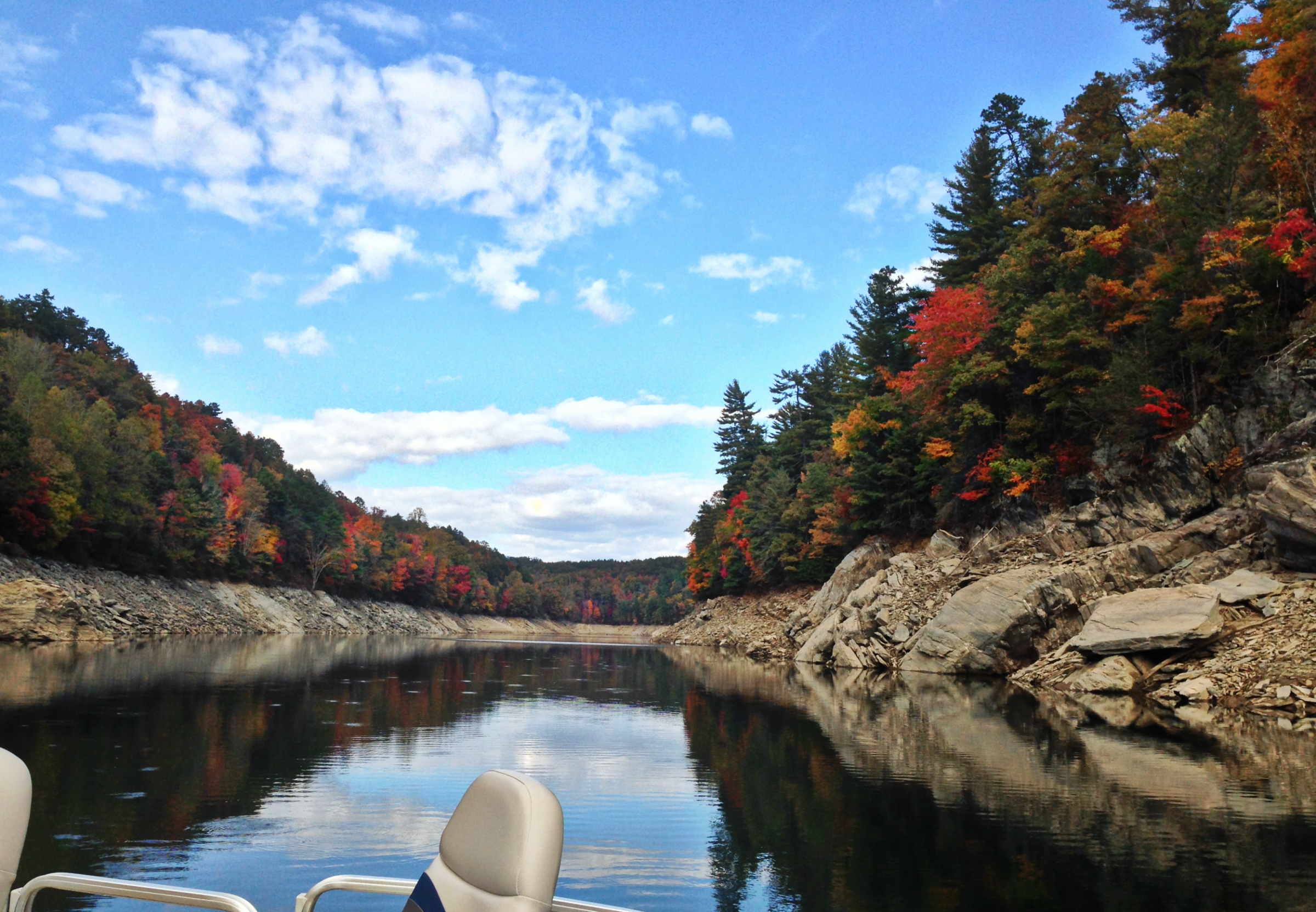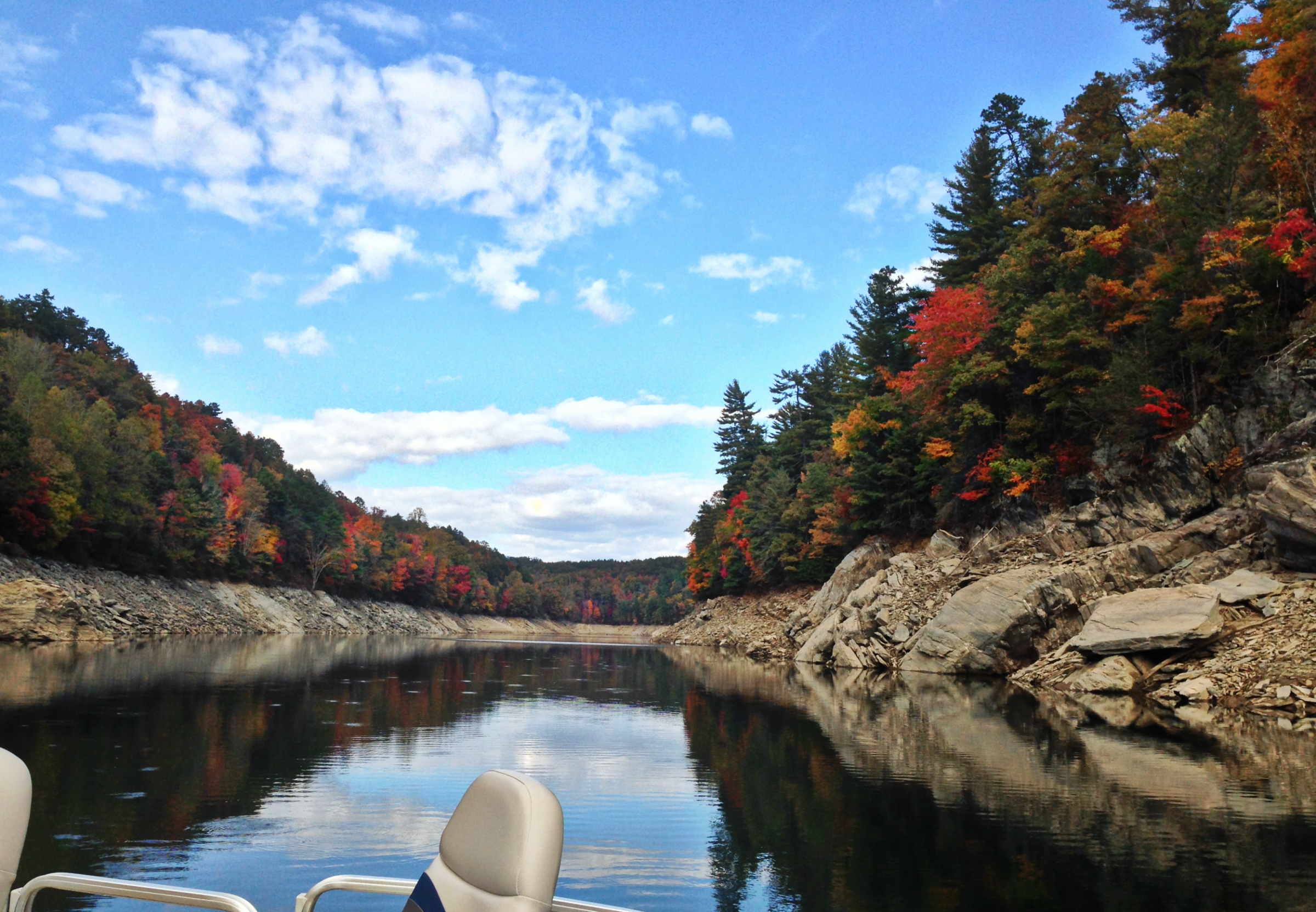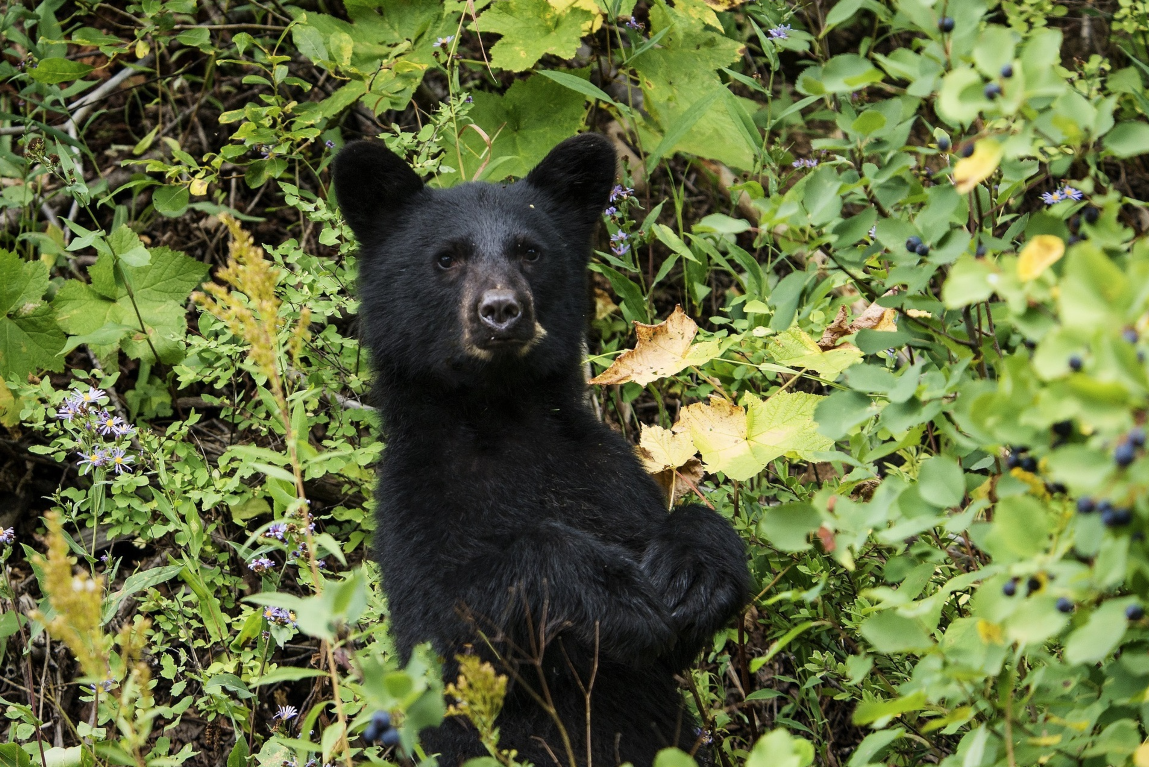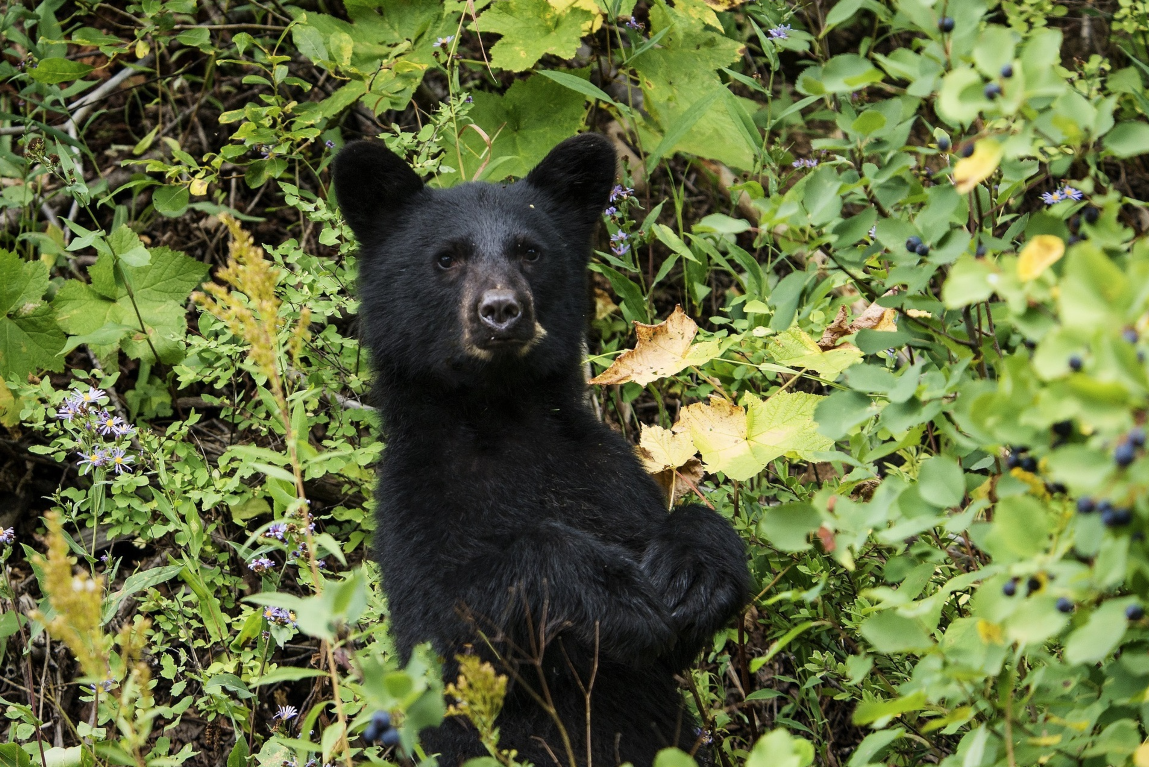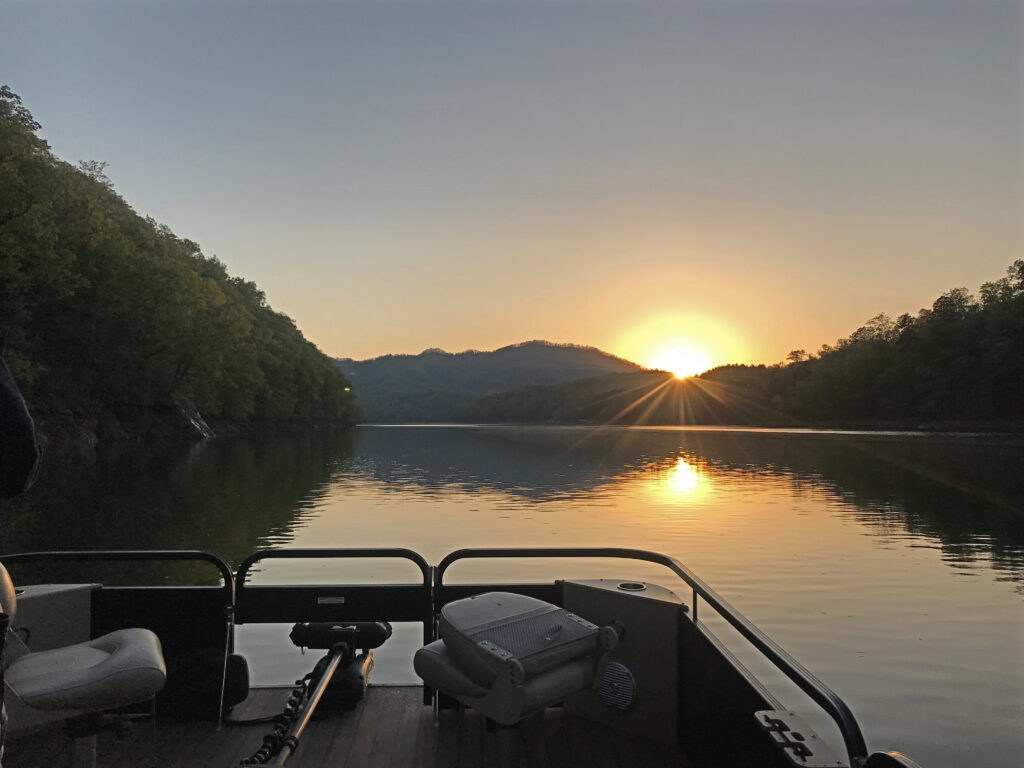 Private Cruises on Fontana Lake
Relax, explore, swim, and enjoy one of our private cruises on Fontana Lake! You can schedule your very own private Fontna Lake cruise for any two hour window during dayilight hours.
Fontana lake is located just outside of Bryson City, NC. This 10,230-acre finger lake is 31 miles long, 400 feet deep, and has 238 miles of shoreline. Fontana Lake is unique in many ways. The shoreline development has been kept to a minimum. More than 90 percent of the land around the lake is owned by either the National Park Service or the US Forest Service. Fontana's beautiful emerald green water beneath a backdrop of the Great Smoky Mountains makes it a one-of-a-kind sightseeing experience.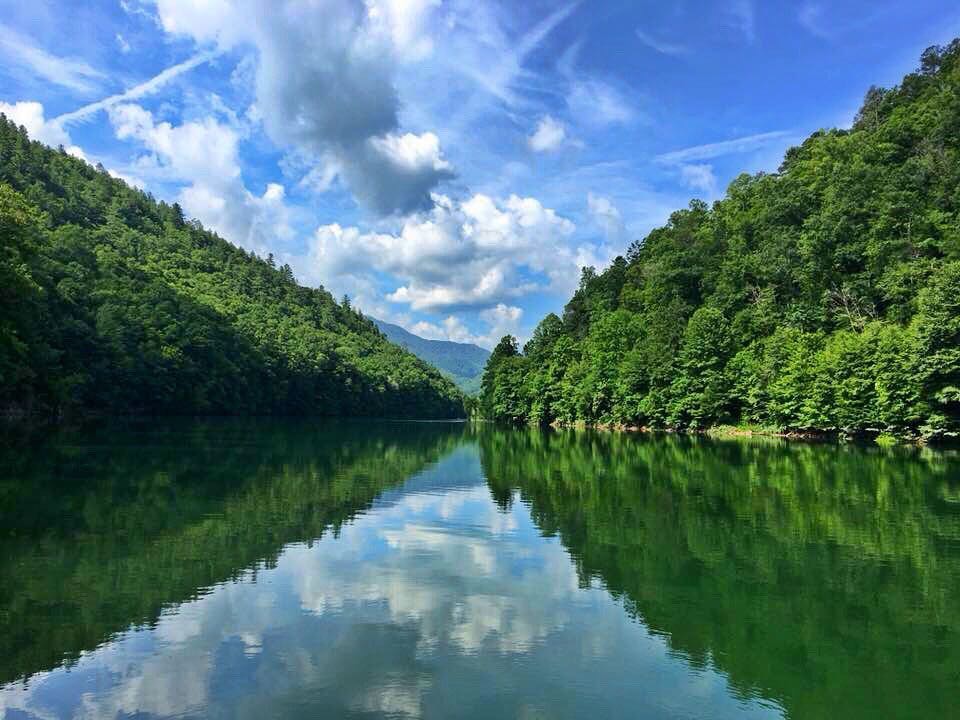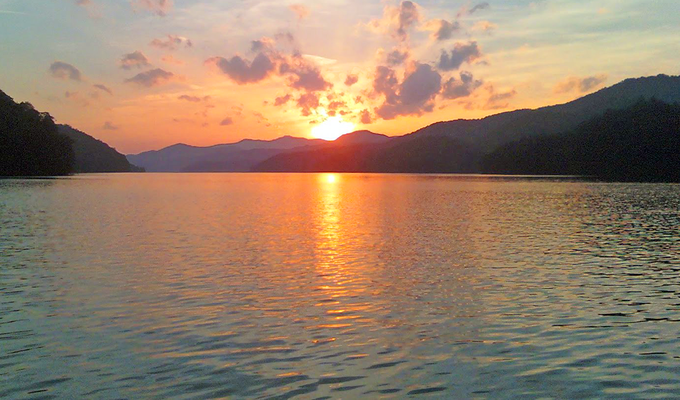 Fontana Lake Sunset Cruise
Wind down after a long day on your very own private sunset cruise of Fontana Lake. Nothing beats the beauty of a sunset over Fontana Lake. Our most popular trip is the two hour sunset cruise, but you can schedule your cruise for anytime of the day. Our sunset cruises are a great way to enjoy the beautiful mountain scenery from the water. Relaxing, romantic, and serene! Sunset cruises are great for families, friends, and couples.
As the sun sets over the Great Smoky Mountains, colors come alive. The tranquility of the water brings peace to any day. Relax among friends & family, this is what cruising Fontana Lake is all about.
BYOB and sip on some wine or champagne with your loved ones as the sinking sun paints the Mountain sky line with spectacular colors on this memorable boat cruise!
Great For Any Occasion
Every year our private cruises are utilized by wildlife photographers, drift wood collectors, family reunions, bachelor & bachelorette parties, honeymooners, dinner & lunch cruises, and many visitors just looking to enjoy the outdoors. On some occasions customization can be allowed for longer or shorter cruises. Feel free to contact us with what you have in mind and we'll do everything we can to accommodate your unique needs at a reasonable & fair price.
Food & Drink is not provided, but feel free to bring along anything you wish to eat or drink while on the water. Alcoholic beverages are allowed on board during your cruise, we only ask that you drink responsibly!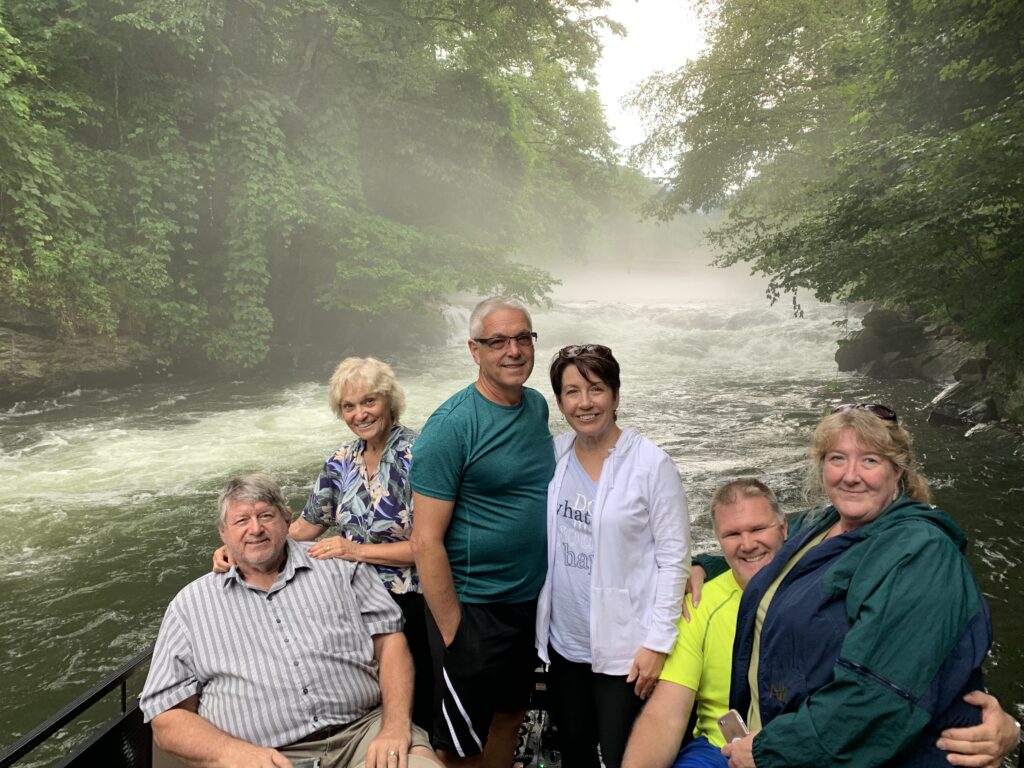 Fall Foliage Cruise
Our Fall Foliage Cruises are a great way to experience the annual show of Fall leaf colors here in the Great Smoky Mountains. There is no better way to see the beauty than from the water. Experience the breathtaking colors as they reflect off the surface of Fontana Lake. This cruise is identical to our Daytime & Sunset Cruises on Fontana Lake, except that the time frame for viewing fall colors is Late September through Early November.
We usually experience a Fall leaf season of several weeks as the colors travel down the mountains from high elevation to low. The Fall color display around Fontana Lake typically reaches peak color between mid October through early November. However, please keep in mind that the timing of the fall color change depends upon so many variables that the exact dates of "peak" season can be nearly impossible to predict each year.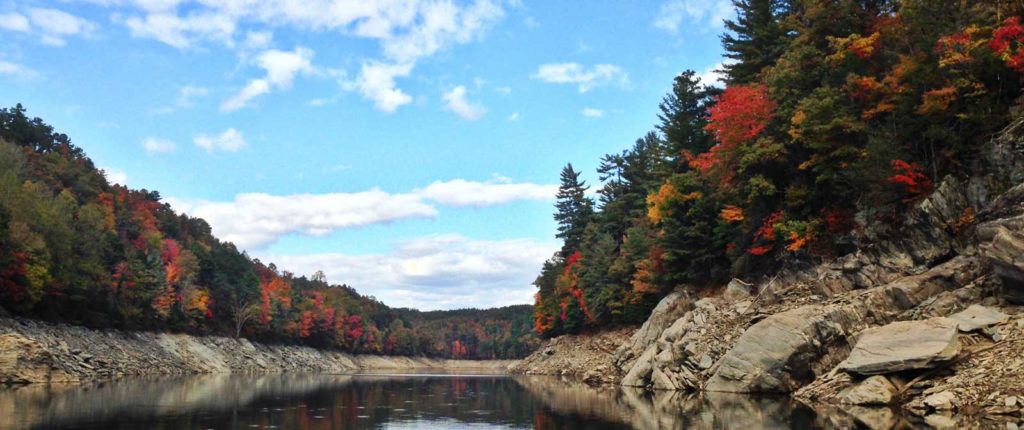 The diversity of our trees found here in Western North Carolina is what makes our fall colors so special. There is over 100 species of native trees that live in the Great Smoky Mountains. Colorful trees such as sugar maple, scarlet oak, sweetgum, red maple, and hickories contribute to one of the most spectacular displays of Fall colors found anywhere. Expect to see vibrant displays of purple, red, yellow, and orange as the leaves break down during peak season.
Fall is both a beautiful and busy time in the Great Smoky Mountains. The annual show of fall colors attracts huge numbers of tourists to the area. Many of the popular Fall color viewing areas experience some of the longest traffic delays and largest crowds of the year. Do yourself a favor and book a private Fall Foliage Cruise on Fontana Lake with us. You will be completely secluded and will enjoy the Fall colors as they reflect off the surface of pristine Fontana Lake in a private & relaxing setting. Anytime you are on Fontana lake there is always a chance of viewing wildlife, but Fall in particular gives you the best opportunity for viewing black bears and other species of wildlife around the lake. We see more black bears in the Fall than any other time of year as they are busy stocking up on calories for the upcoming Winter. You may get lucky enough to see one along the banks or even luckier to see one swimming across Fontana Lake.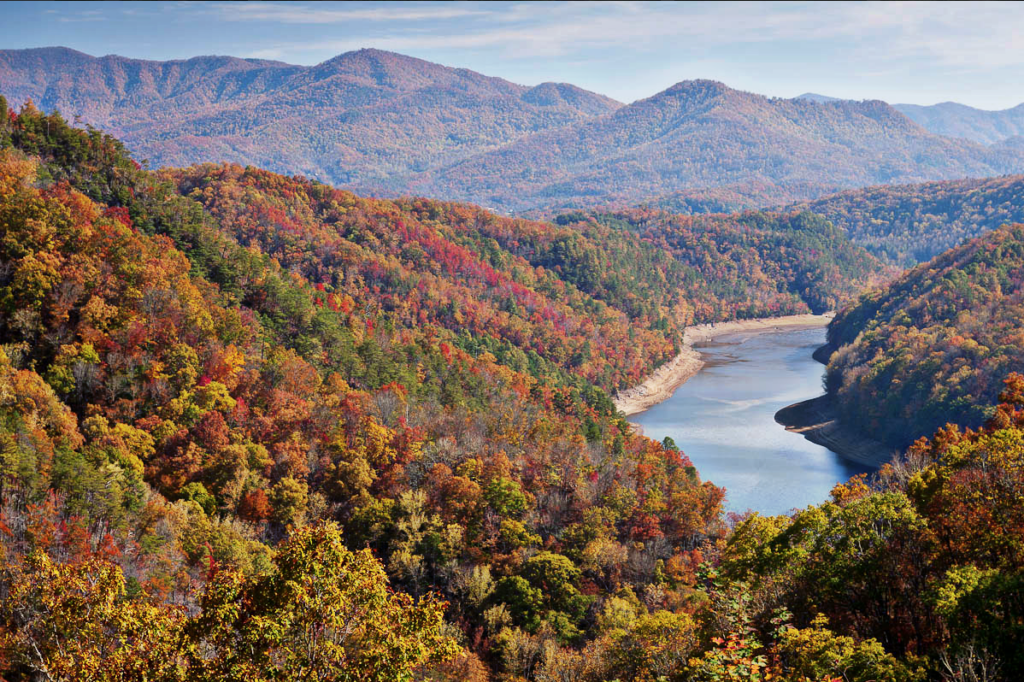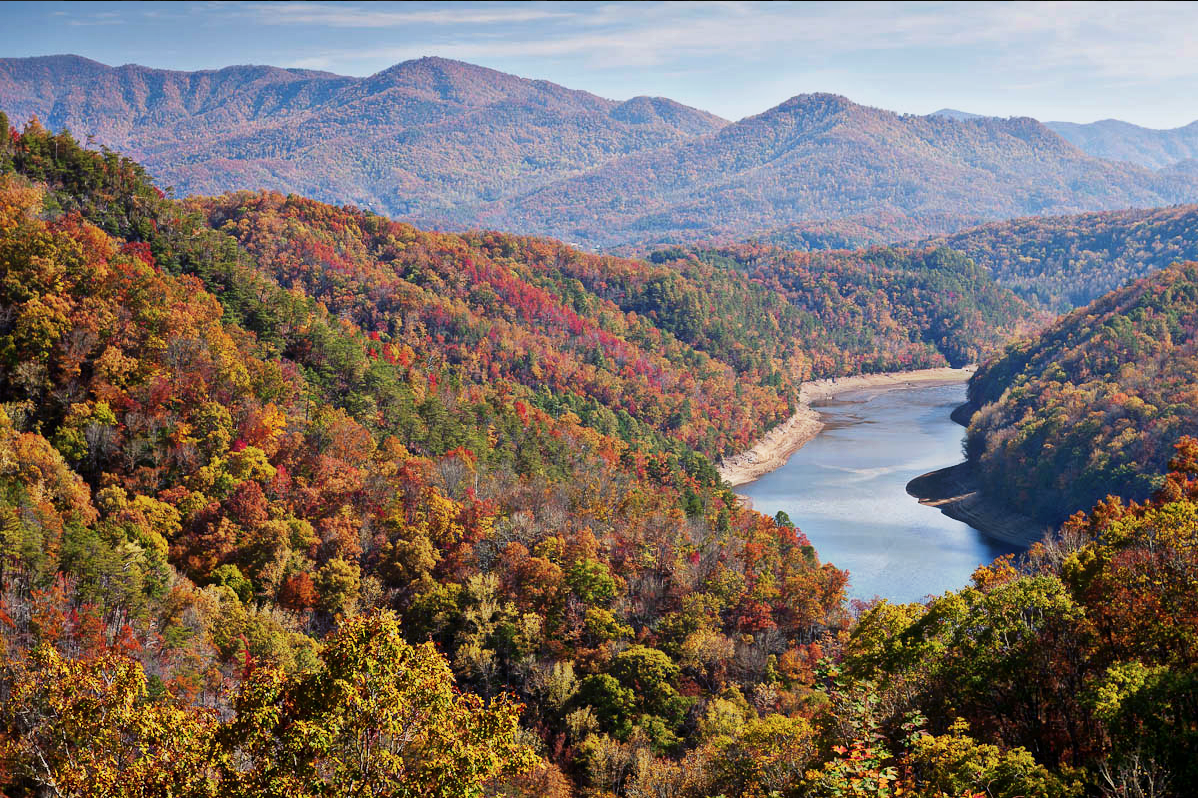 Bring along a camera and binoculars
Sit back and enjoy as we cruise past the Great Smoky Mountain National Park & US Forest Service Land. Spotting wildlife is always a possibility. Be amazed by the possible sightings of black bear, fox, bobcats, wild boar, turkey, bald & golden eagles, ospreys, otters, coyotes, deer are among the many species of wildlife that are often seen on Fontana Lake.