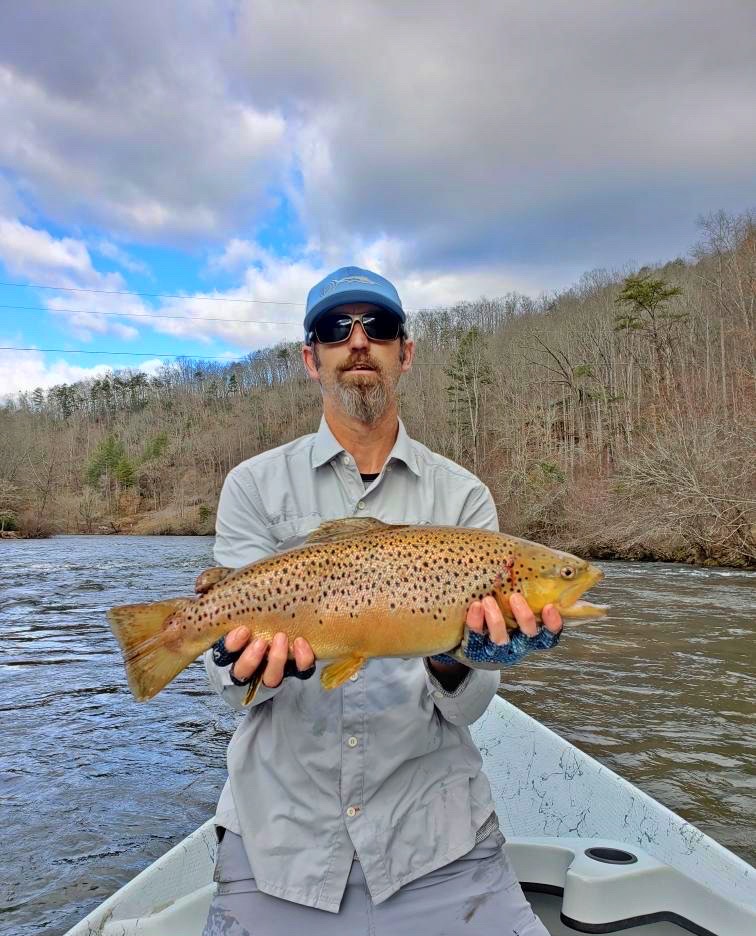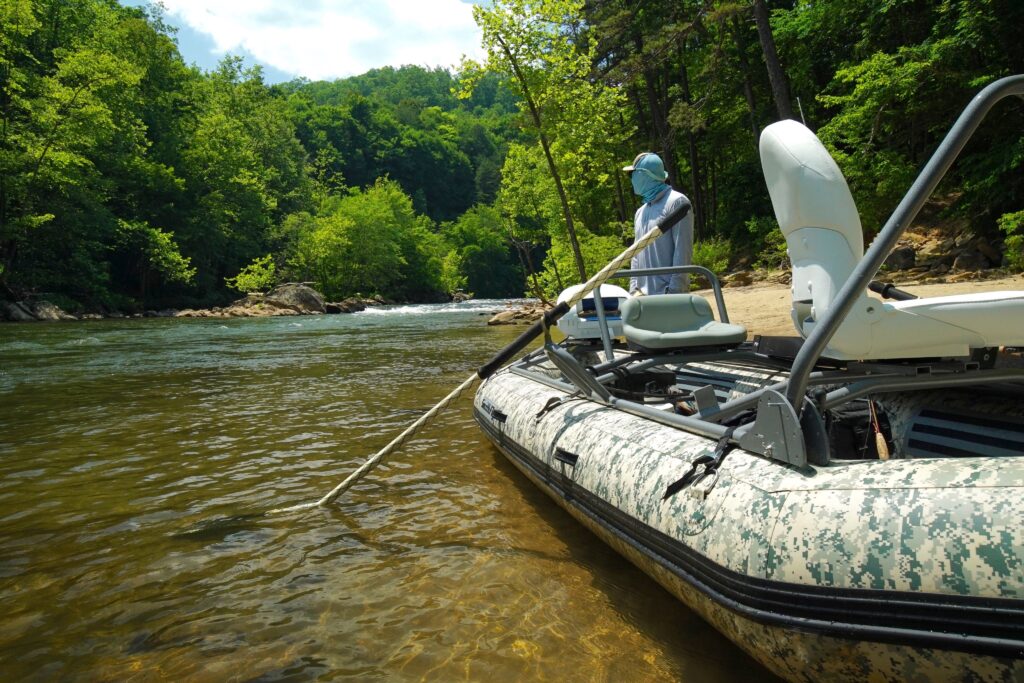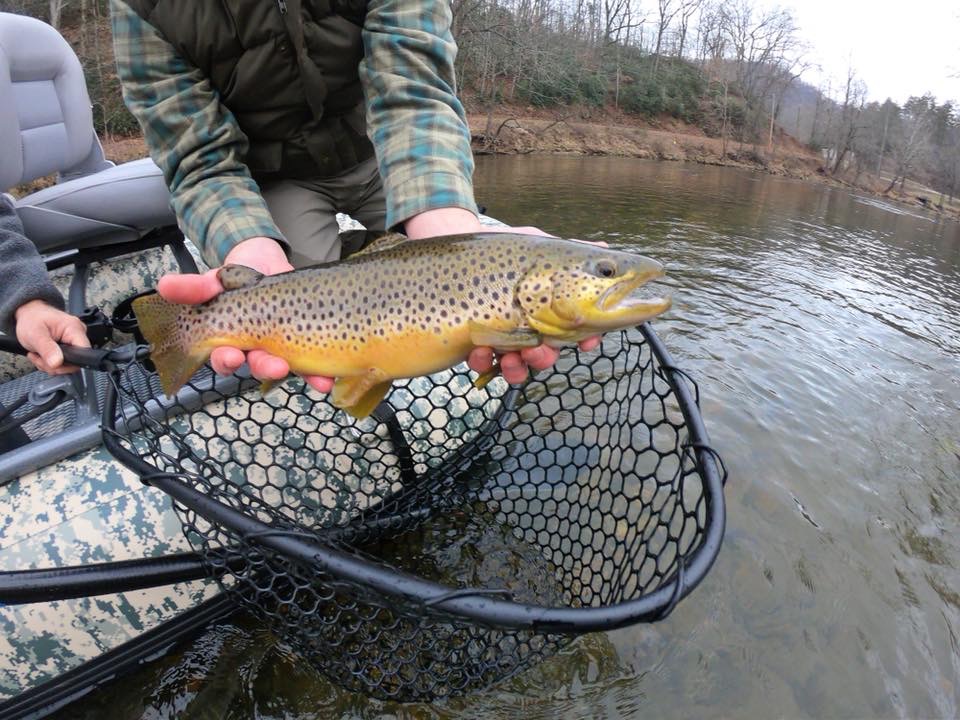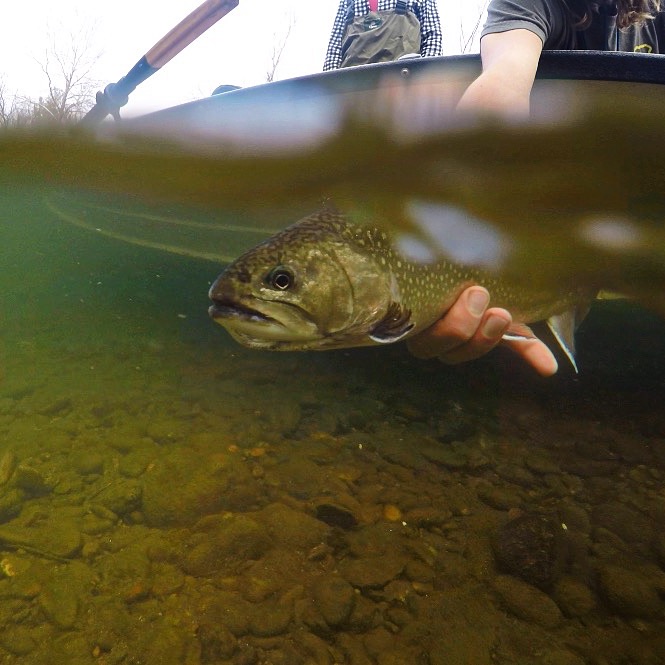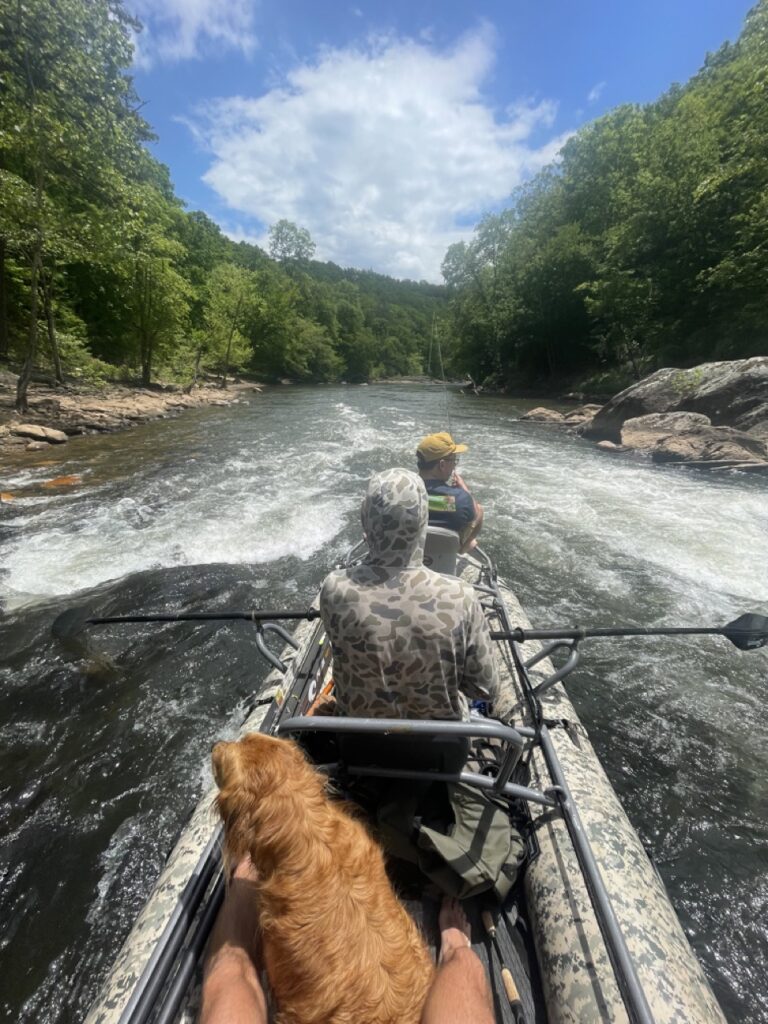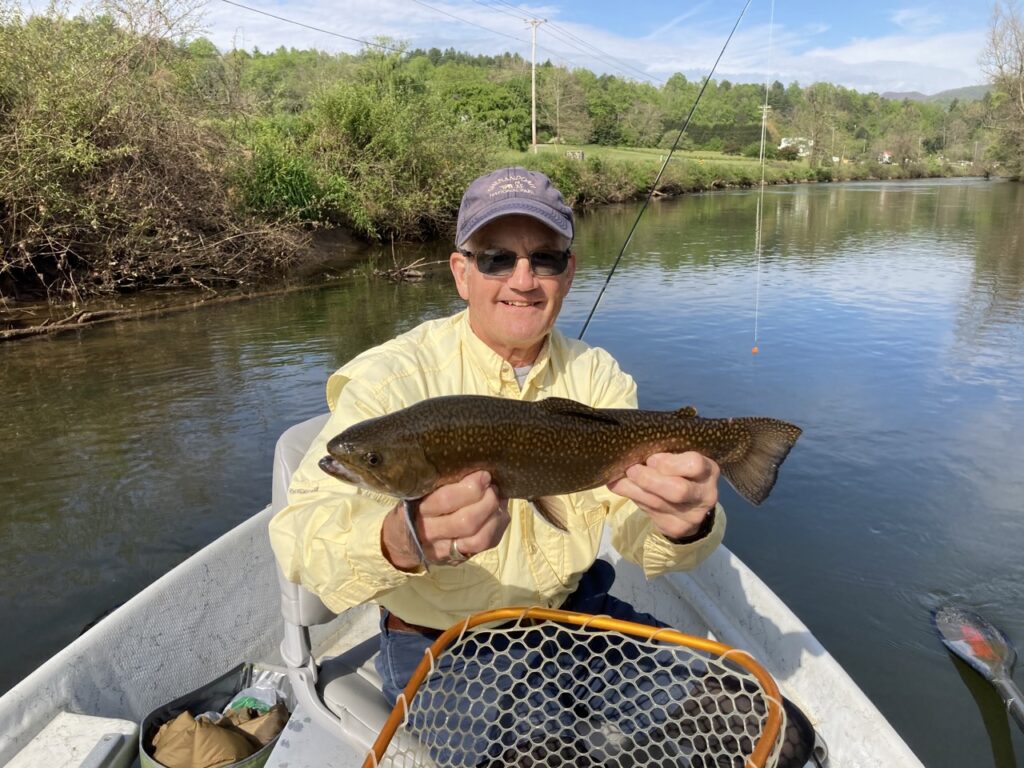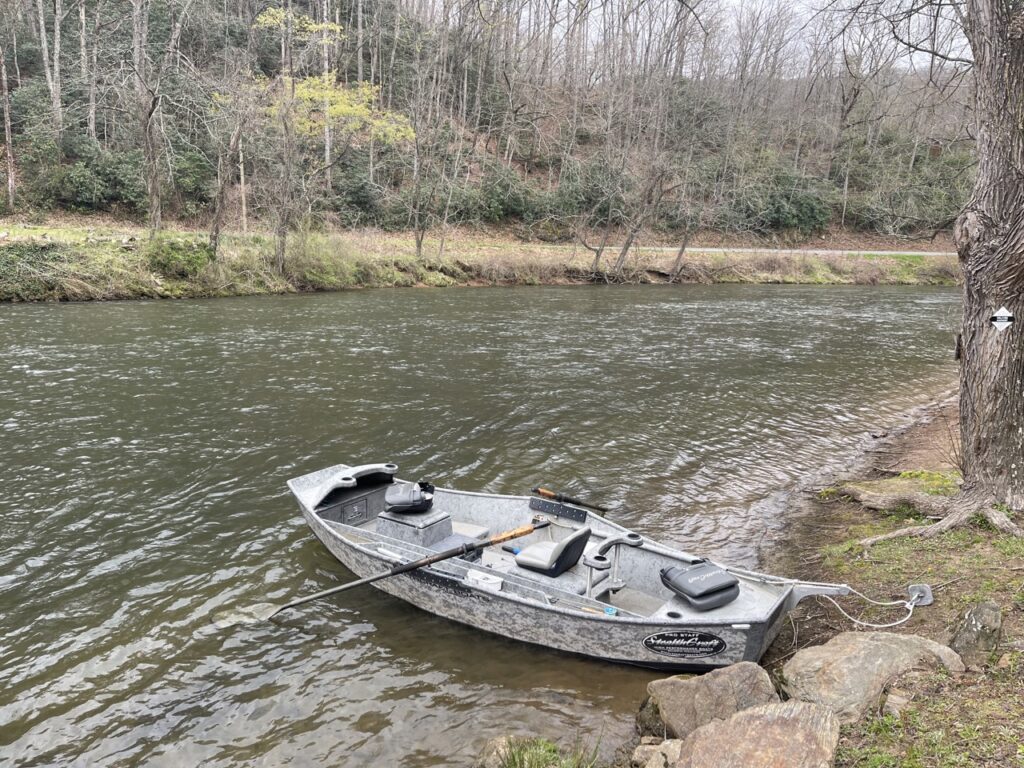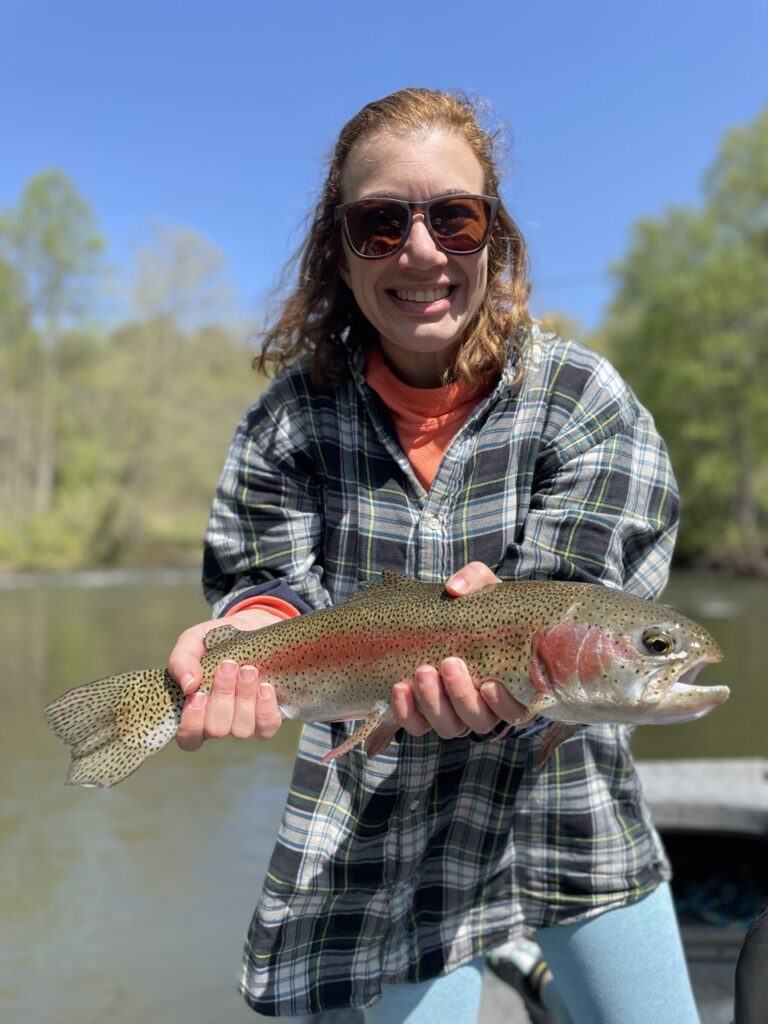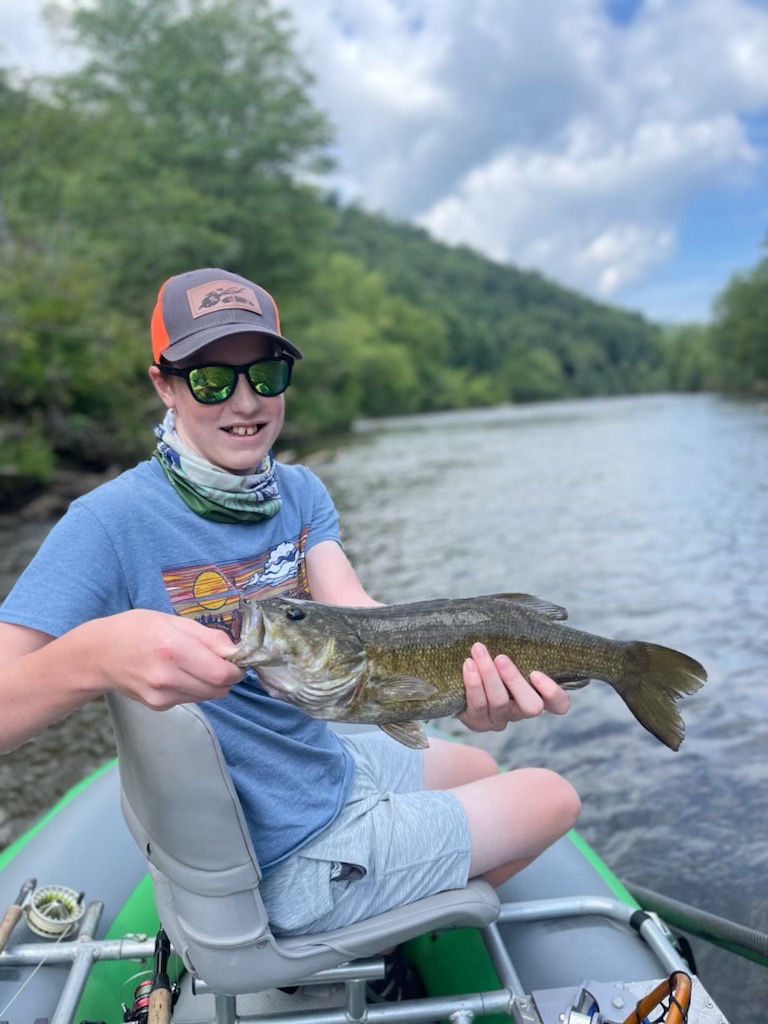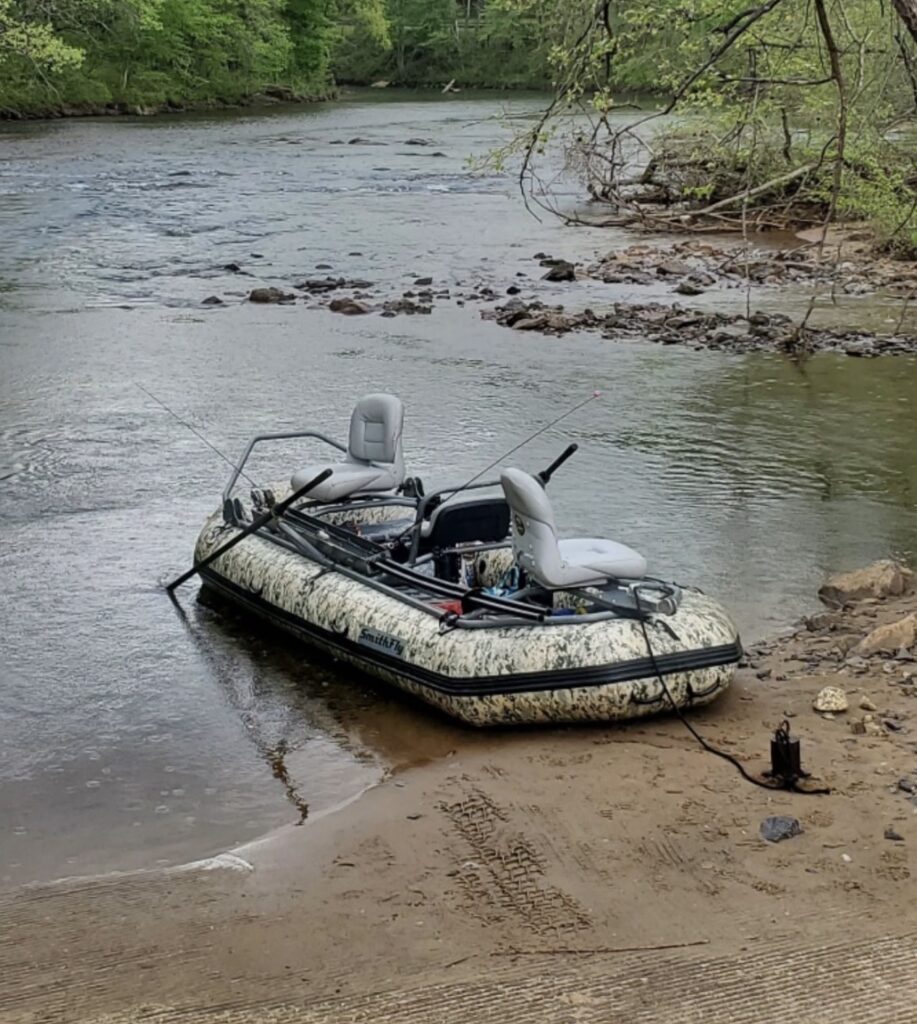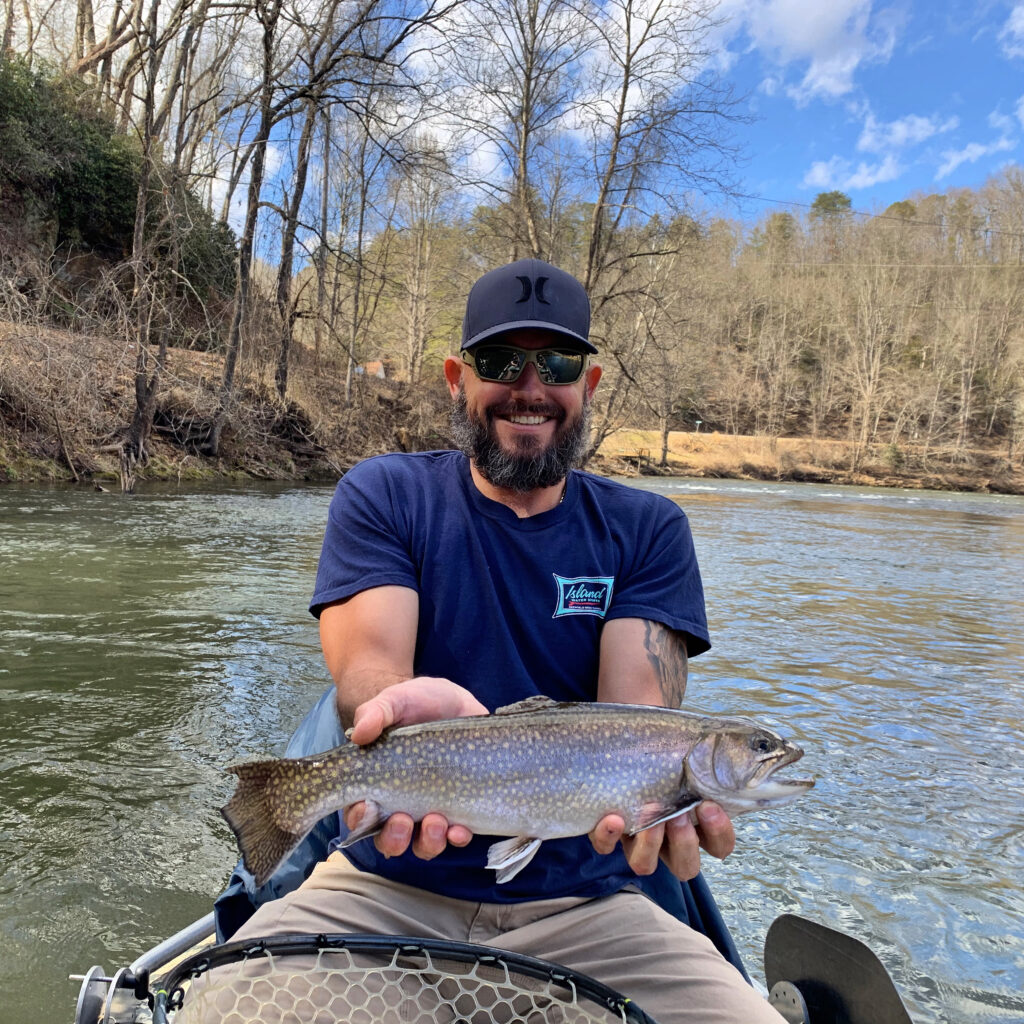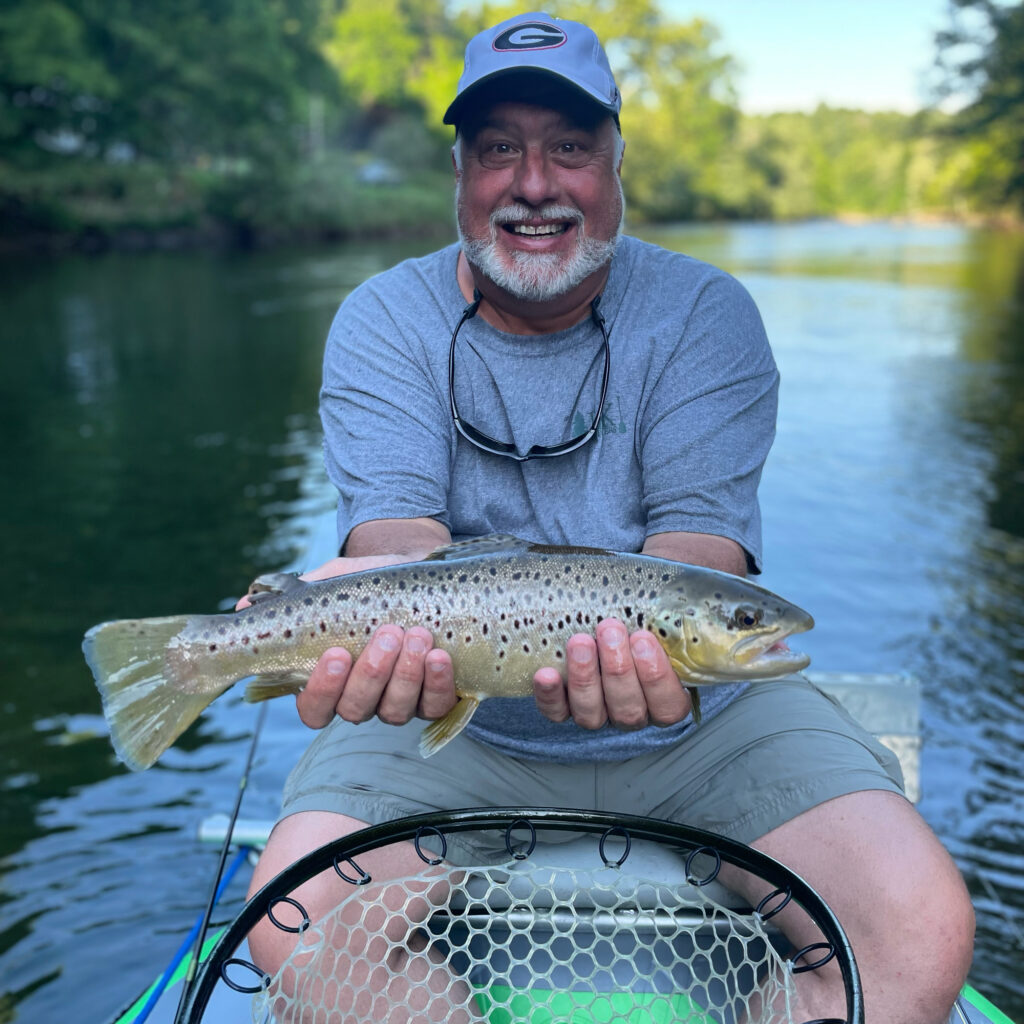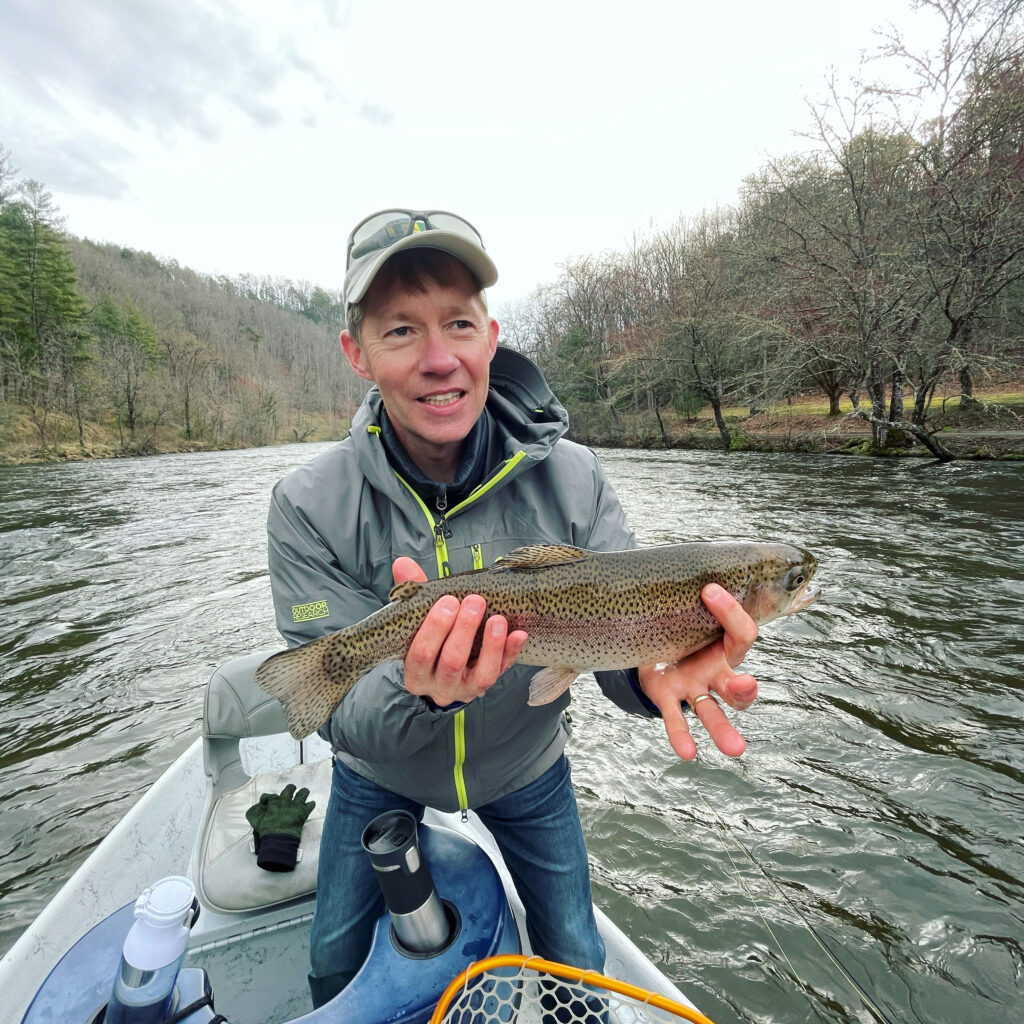 Guided Float Trips
We offer half day (4hr), 3/4 day (6hr), and full day (8hr) guided float trips year round on the Tuckasegee River and Little Tennessee River by drift boat or raft. We fully outfit you in fly fishing or light spinning tackle and primarily target rainbow trout, brown trout, brook trout, and smallmouth bass. We provide all the essential gear you need to have a great experience on the river. All you need to bring is fishing licenses and anything you wish to eat or drink. Float trips are ideal for groups of 1 to 2 anglers per boat and are a great option for those looking to cover a lot of water, or those who may have physical limitations keeping them from wading. 100% catch and release all the time.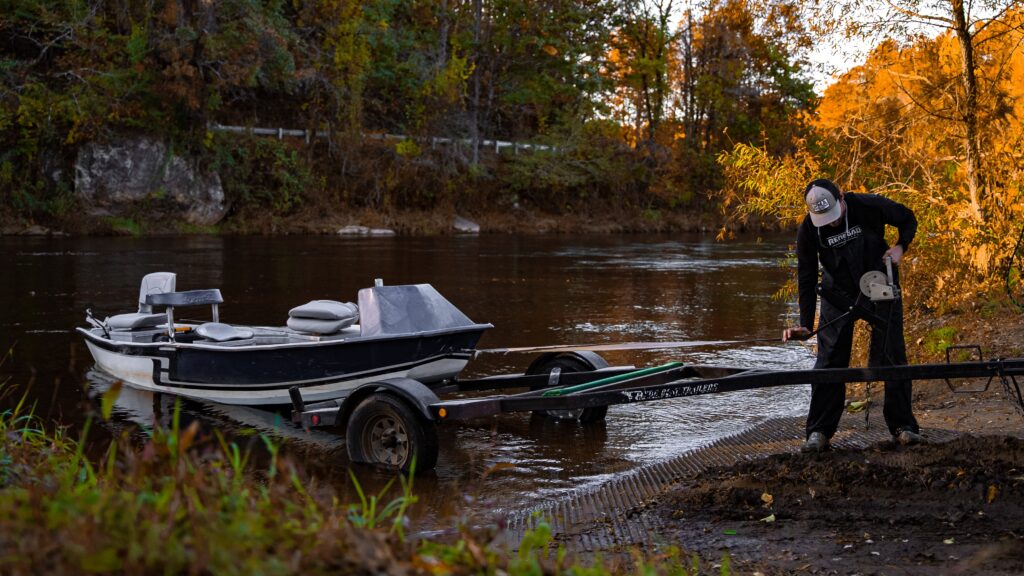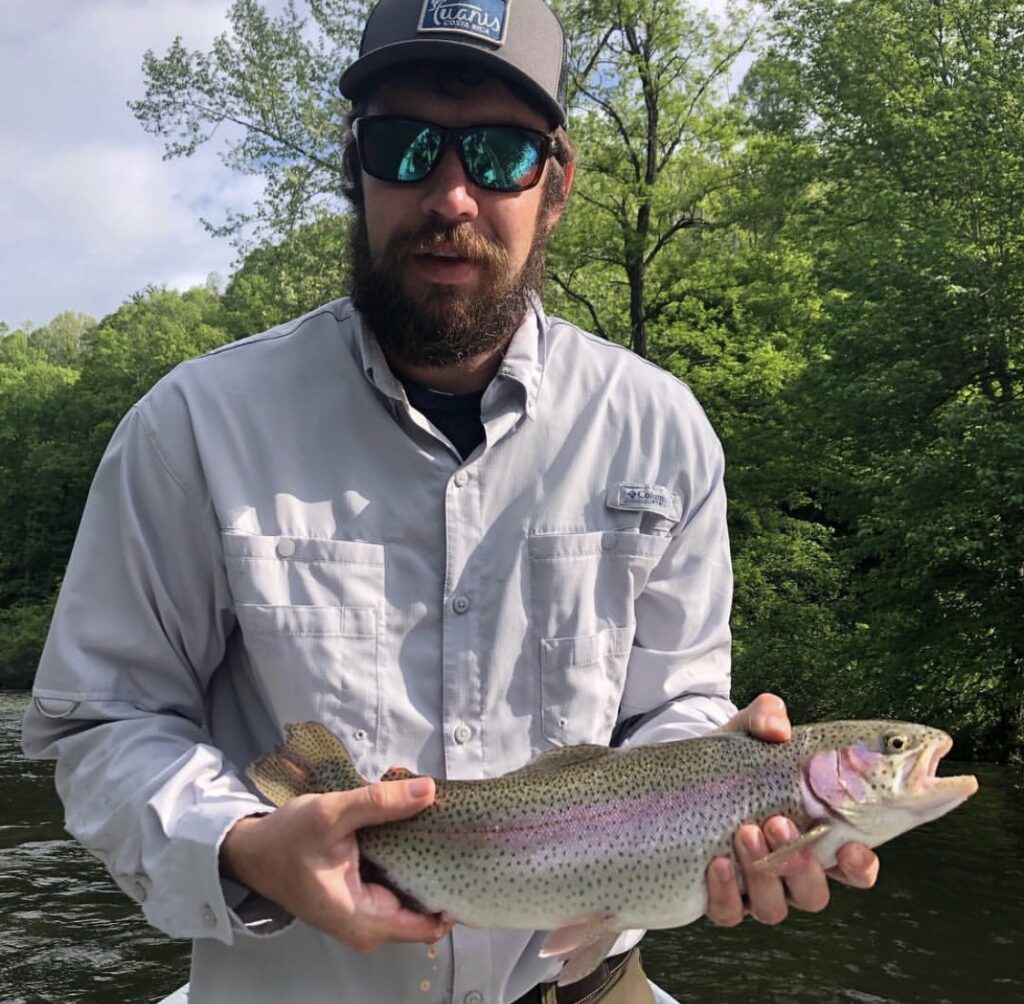 Tuckasegee River Float Trips
The Tuckasegee River offers great float trip fishing opportunities year round. The Tuckasegee, known as the "Tuck," starts in Cashiers and runs through Sylva, Dillsboro and Bryson City on its way to Fontana Lake. It combines into two forks, the East and West, each of which is
hydroelectric dammed. The cold water discharges combine into one
river that provides an ideal habitat for trout and smallmouth bass.

The Delayed Harvest section is one of our premier float trips for targeting trout. It is approximately 5 miles long and located between the towns of Dillsboro and Sylva, NC. It is heavily stocked by the state wildlife commission with rainbow, brown, and brook trout. There is also a small population of wild trout and holdover trout from previous year's stockings in the mix, along with smallmouth bass, rock bass, and redhorse. The best time to float the Tuckasegee River to target trout is October through June. The best time to target smallmouth bass is during the warmer months of mid April through early October.
Our clients can choose to fly fish or use spinning tackle, or a little of both. With many public and private access points, and over 50 miles of river to float, the time of year and desired target species will dictate the exact stretch of river we choose to float. You can rest assured that our guides have the experience and knowledge to give you the best experience possible.
Little Tennesee River Float Trips
The Little Tennessee River originates in the North Georgia mountains and then flows North through the town of Franklin, North Carolina before being impounded by Lake Emory. Emerging from the Lake Emory Dam, the Little Tennesee River tumbles and turns through Macon and Swain County all the way down to the Fontana Lake. The 25 miles of free flowing river between Lake Emory in Franklin and the narrows at Fontana Lake in Bryson City becomes rocky, swift, and wild and supports one of the most diverse ecosystems of plants and animals in the Blue Ridge Mountains.
This stretch is where we put our focus and target smallmouth bass primarily, but anglers can expect to see the occasional spotted bass, sunfish, walleye, trout, rock bass, catfish, redhorse, and the ultra rare: wild muskie. The river ranges from about thirty yards wide in it's upper reaches to a hundred yards wide in its lower range as it reaches Fontana Lake. Conservation efforts have helped preserve the Little Tennessee River to make it one of the most scenic and cleanest rivers in the region. The best time of year to fish the Little Tennessee River is mid April through October with smallmouth bass as the primary target species.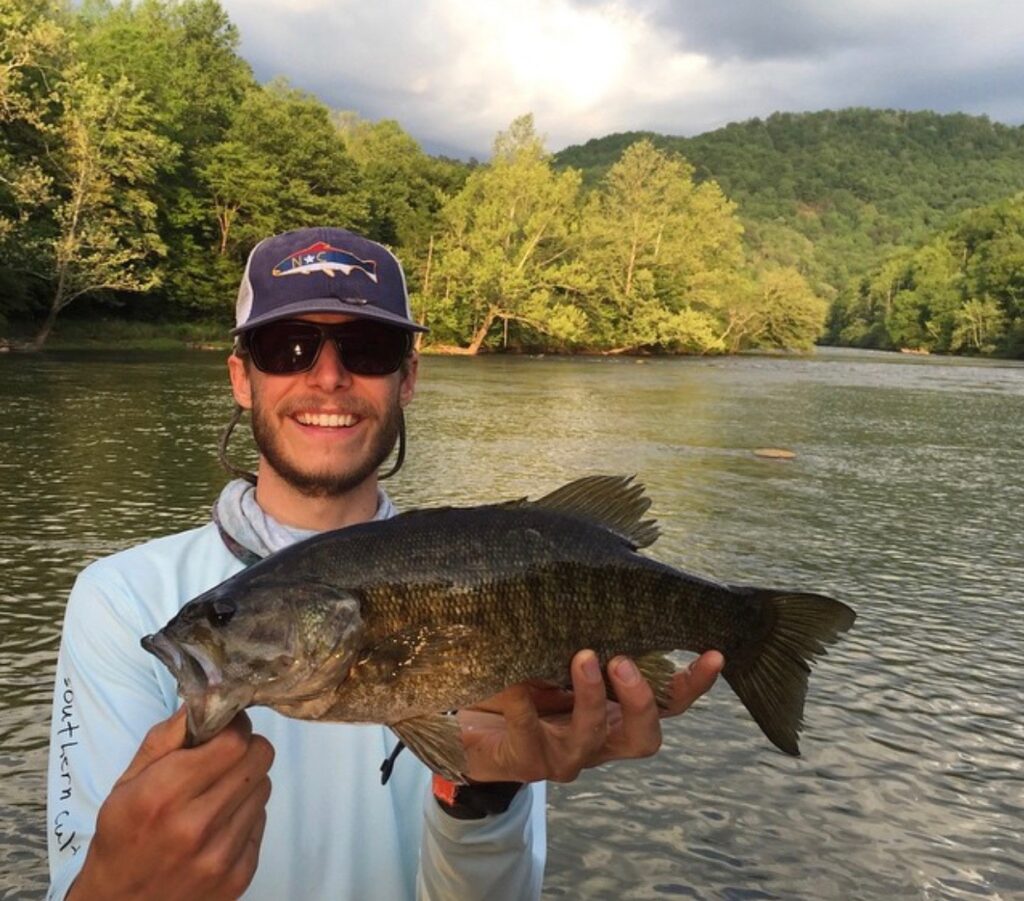 Tuckasegee Trout Slam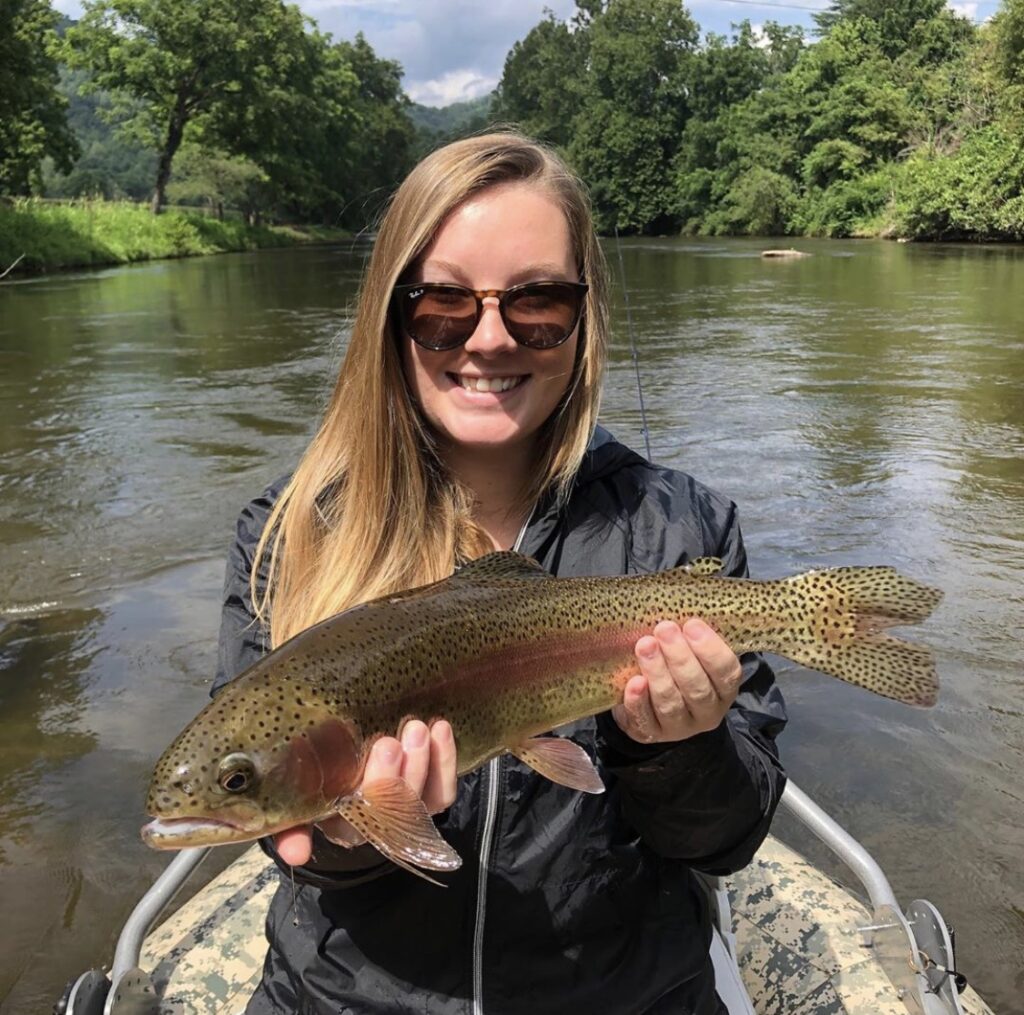 Between the months of October and June we primarily guide our trout fishing float trips on the Delayed Harvest portion of the Tuckasegee River for rainbow trout, brown trout, and brook trout. Our clients can expect opportunities to catch the Tuck Trout Slam of all three trout species and have chances at trophy size fish above 18 inches in length. This portion of the Tuckasegee River is the centerpiece of the Western North Carolina Fly Fishing Trail and receives nearly 50,000 stocked trout each year. The Western North Carolina Fly Fishing Trail can also be fished with spinning tackle under the single hook, artificial lures & flies only regulations.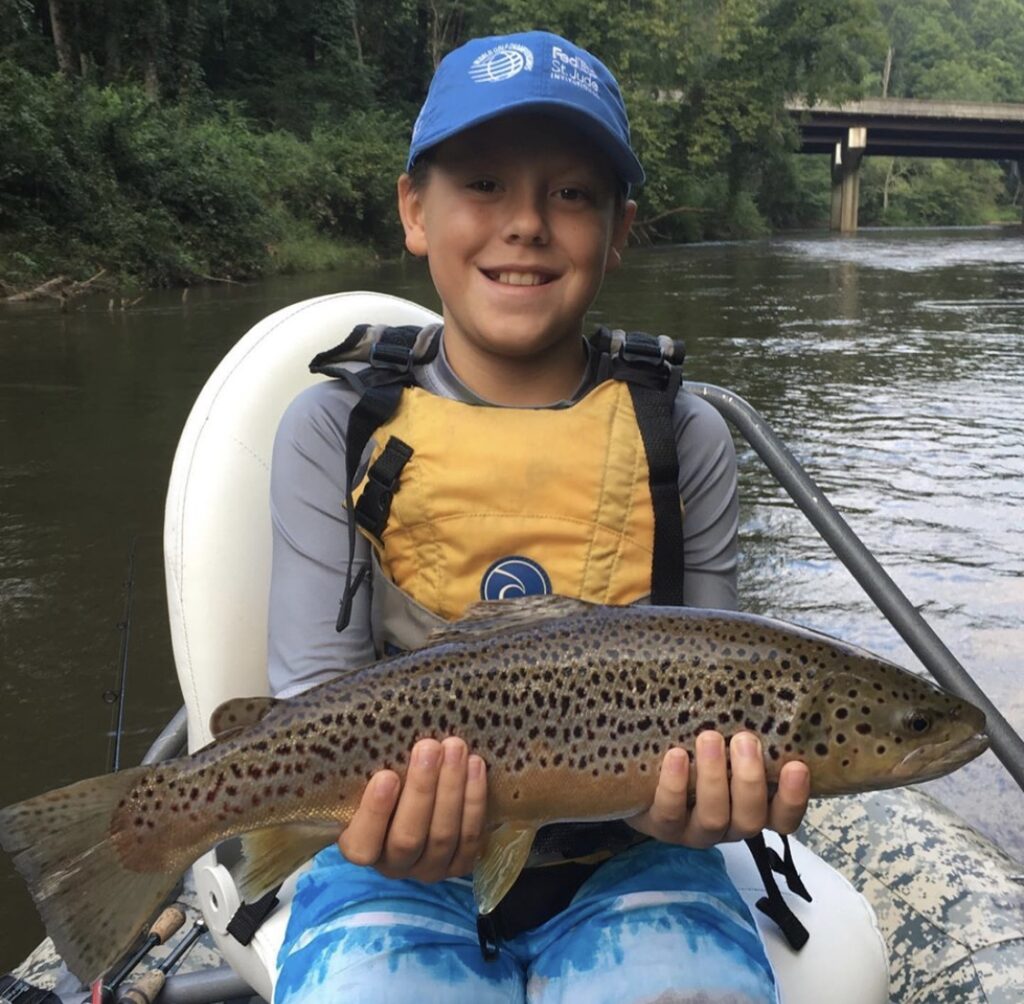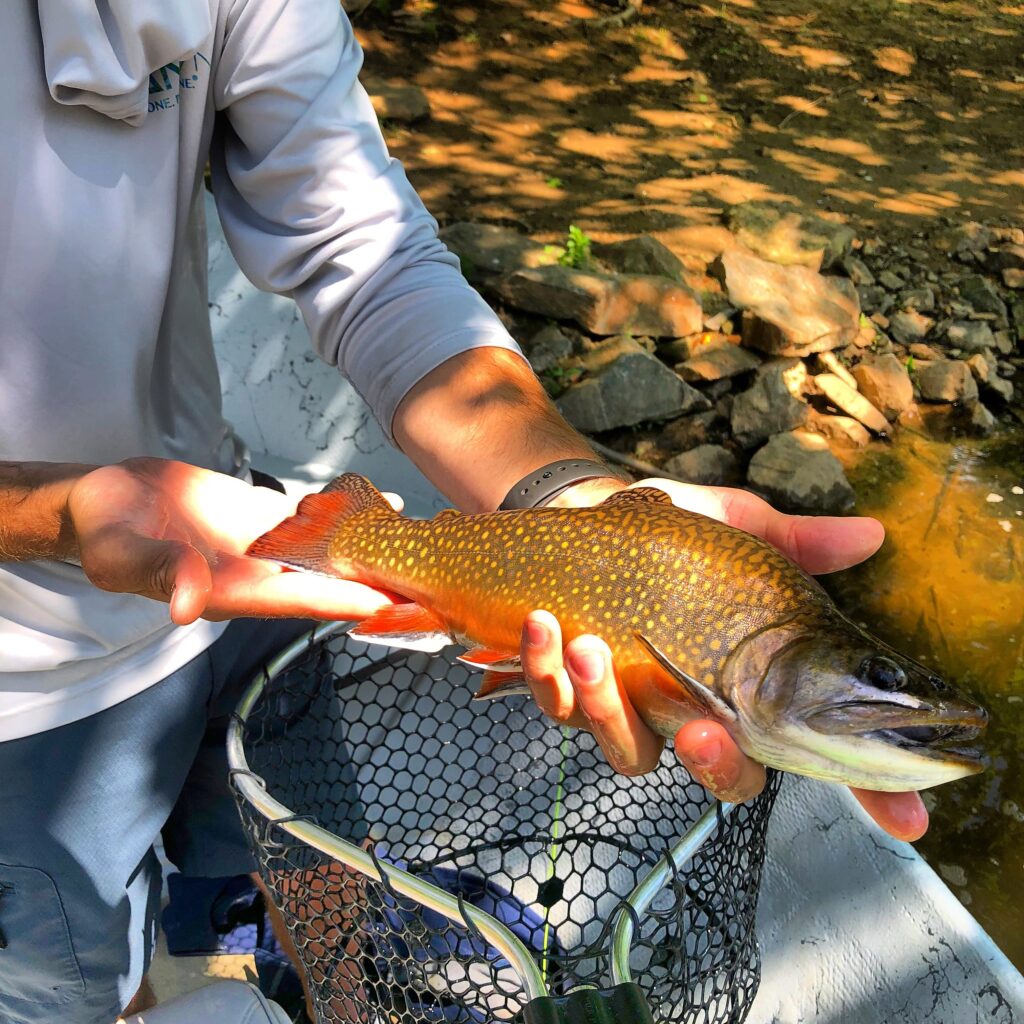 Smallmouth Bass
Western North Carolina rivers may be be best known for trout, but during the warmer months of the year there is exceptional smallmouth bass fishing. We target smallmouth bass on our wade and walk fishing trips between the months of April and October on the Tuckasegee River and Little Tennessee River. Smallmouth bass are widely regarded as one the hardest fighting game fish in freshwater. Their reputation is built on stamina, acrobatic fights, and aggressive top water strikes. Smallmouth bass fishing in our rivers can be productive and challenging. In our Western North Carolina population, fish average between 10 to 12 inches, but trophy fish exceeding the 18 inch mark are not uncommon. Fish reaching over 20 inches in length are rare, and are considered a once in a lifetime smallmouth in our rivers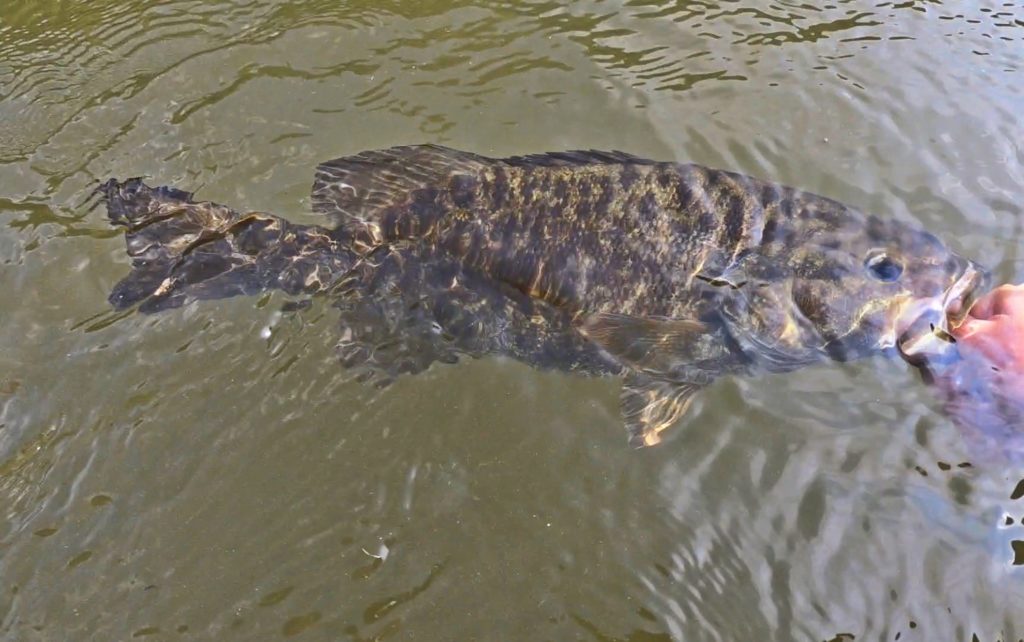 Float Trip Gallery
.